Successful manufacturing stories seem scarce lately. Luckily, we came across one about Australian mattress manufacturer Makin Mattresses.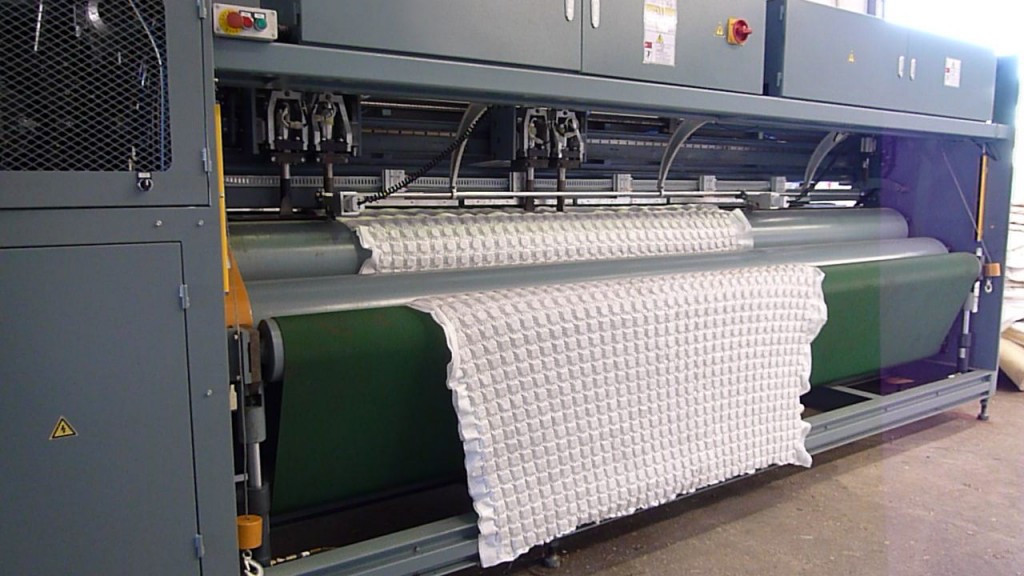 The company used to source its components from all over the world in order to make the best quality mattresses in its Australian factories.  
As one of the participants at the 2013 International Bedding Show in Cologne Germany, the company's representatives were introduced with a revolutionary new product that consisted of thousands of tiny coil springs about the size of a dollar sewn or welded between two sheets of fabric.
Unlike any other mattress which has springs in its insides, this revolutionary mattress had springs in its top layers.
"The new product was able to be used as a soft cushioning replacement for the foam, gel, visco or latex used by manufacturers to create the soft feel on the top of a mattress.  Unlike foam, gel or visco the new product offered significant advantages.  Firstly, it created excellent air flow through the top of the mattress making it more hygienic and the mattress cooler to sleep on," the company revealed in a media release.
"Secondly, unlike foam and its many variants the new micro coils do not degrade over time.  Instead they always bounce back to their original shape and height meaning the top of the mattress does not form body impressions over time."
Makin Mattresses imported the new product from the English manufacturer, incorporated it in their new range of mattresses – the Bellissimo Duo 4000 – and following the amazing success of the range, the company decided to purchase the needed machine to make the micro coil sheets in its North Brisbane factory.
"For each queen size Bellissimo Duo 4000 the machine takes 1.5 kilometres of one millimetre wire cuts it length and bends the wire into the shape of a spring. The springs then move down a magnetized conveyor belt until one row is complete. The row of springs is then compressed and sandwiched between two sheets of fabric. Electronic welding heads then go around each individual spring so that they are sewn or welded into the fabric," reads the media release.
Click here for a video of the Makin Mattresses micro coil machine in action.
For further information about the company, please go to http://www.makinmattresses.com.au/