The Australian Made Campaign, in association with Kids Media, has developed and launched a stimulating range of new resources for teachers and students.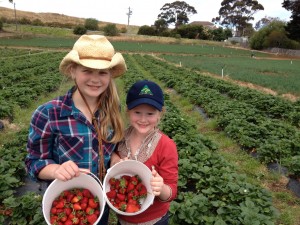 According to the news release, this latest development is in response to the results of a research which revealed that primary school children have a quite poor understanding of where their food and manufactured products actually come from.
The new resources are aimed at teaching kids about how goods get from paddock to plate and factory to family, as well as the importance and benefits of buying locally made and grown products.
"We believe it's important that children grow up with an awareness of the effort that goes into farming produce and manufacturing products, and the impact buying local can have on their community," said Ian Harrison, Australian Made Chief Executive.
"Australian Made and Australian Grown products are manufactured and farmed in our clean, green environment to our high quality, health and safety standards; and every purchase has a ripple effect on jobs, industry and the environment."
The Australian Made package includes:
–          Animated e-book;
–          Animated activity sheets;
–          Interactive activity sheets;
–          Lesson ideas;
–          Fact sheets about the iconic green-and-gold Australian Made, Australian Grown logo, Australia's only registered certification trade mark for genuine Aussie products and produce;
–          A profile on 'Max Mann, the Australian Made fan', who takes the kids through all of the above.
All of the resources are available to view and download at http://australianmade.com.au/resources/school-kits/
Primary schools nationwide will also receive information about the resources by post.
"The Australian Made Campaign is all about ensuring a better future for Australians, particularly for young Australians and generations to come," Mr. Harrison said.
"We are proud to provide these resources for teachers and students, and hope they help to instil a better understanding of, and appreciation for, Australia's great products and produce."