Australian private equity firm Pacific Equity Partners (PEP) is aiming to raise up to A$690 million ($642.18 million) by floating tampon and toilet paper maker Asaleo Care Ltd, formerly known as SCA Hygiene, on the Australian securities exchange at between A$1.55 and A$1.80 per share.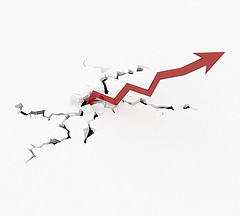 According to the article on The Wall Street Journal, the initial public offering (IPO) of Asaleo marks the company's latest exit from an investment, following the sale of a 51% stake in cleaning-and-catering company Spotless Group Holdings Ltd for A$994.6 million and the sale of Peters Food Group Ltd to R&R Ice Cream PLC for an undisclosed fee.
Private equity companies are looking to capitalise on Australia's hot IPO market with a record amount of money raised since the turn of the year.
According to the article on Reuters, the sale of Asaleo — which is jointly owned by PEP and its Swedish partner Svenska Cellulosa (SCA) — will involve total exit on the part of PEP while the Swedish paper product company will keep 31.7% and managers 1.5%, as per the IPO prospectus filed with Australian authorities on Monday.
SCA separately confirmed that the IPO will reduce its investment in Asaleo to about 33% from 50%.
"Since 2012, the business has been undergoing a significant transformation program to improve capacity and profitability," said Peter Diplaris, Chief Executive of Asaleo adding that more than A$100 million had been invested to improve product quality and efficiency.
PEP was said to have paid Svenska Cellulosa SCA A$250 million for a 50% stake in November 2011.