Prime Minister Tony Abbott announced an increase in car industry assistance last week aimed at helping South Australia and Victoria develop new industries in high growth sectors and deal with the impact of the exit of major car manufacturers from Australia.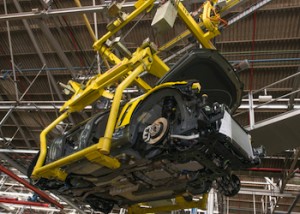 According to the media release by the Federal Industry Minister Ian Macfarlane, the $155 million Growth Fund was established by the Australian Government with support from the Governments of South Australia and Victoria and contributions from GM Holden and Toyota.
The Government reviewed the economies of South Australia and Victoria, with the results showing that SA is in a very good position to handle the closure of car manufacturing.
"The Growth Fund is a key plank in the Australian Government's long-term strategy to pivot Australia towards the industries of the future, and to maximise the opportunities for the people and regions most affected by the end of local car manufacturing. While Australian manufacturing is undergoing a significant transformation, these changes present opportunities as well as challenges," the Minister said.
"The economic review set up after the announcement of GM Holden's planned closure in 2017 identified significant growth opportunities in South Australia in sectors with comparative advantages, like food, wine and agriculture; advanced manufacturing, including the defence sector; health and biomedical products; oil and gas; mining equipment and technology; and service-related sectors."
As part of the Government's long term national plan for change and growth, the budget is expected to maximise prosperity and help workers go from good jobs to better jobs.
"We will continue to work with both the South Australian and Victorian Governments to ensure affected workers have access to the right skills to move into new jobs, and to ensure the best investments are made in the industries of the future," Mr Macfarlane said.
"In addition, the Australian Government's National Industry Investment and Competitiveness Agenda will focus on initiatives to promote national competitiveness and productivity."