The Federal Minister for Industry, Hon. Ian Macfarlane MP, will officially launch the new Tomcar Australia Diesel model on Friday, 09 May, in Melbourne.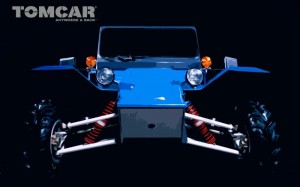 According to Tomcar, the event will take place at MTM/Tomcar factory on 23 Valley Street, Oakleigh South, Victoria 3167, from 11.45am to 12.45pm.
Tomcar Australia is a tech start-up company, the creator of the world's safest all-terrain vehicle and the only new mass production car manufacturer since the 1970s.
Tomcar vehicles are designed and built to an extremely high grade standard, with an extremely safe design that uses the highest quality materials and components. All Tomcars are hand-built in Melbourne.
For more information about Tomcar Australia, visit their official website at www.tomcar.com.au