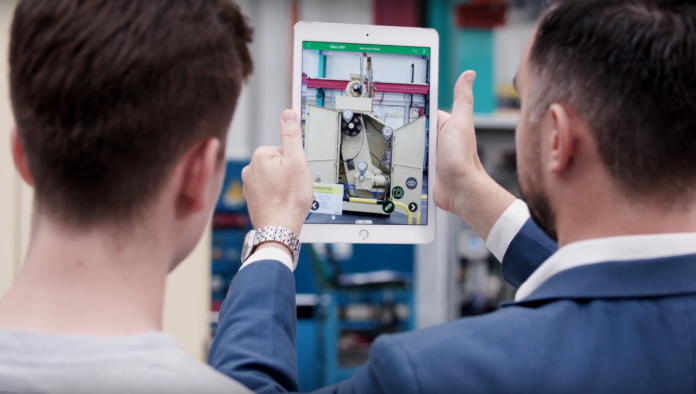 Schneider Electric has successfully completed the digital transformation of its flagship Pacific SMART distribution centre (DC) in Ingleburn, NSW.
The announcement comes in a week that saw Schneider receive a Gartner 2019 Industrial Manufacturing Supply Chainnovator award, ranked 11th in The Gartner Supply Chain Top 25 for 2019.
The centre, the largest in the Pacific region operating 24 hours a day, 5 days a week, is layered with Schneider Electric's EcoStruxure technology, which drives end-to-end efficiency for the industrial environment, and also houses an industry leading Control Tower which is an innovative leap ahead for supply chain management.
Gareth O'Reilly, Zone President Schneider Electric said the Digitisation of the SMART DC will allow teams to improve decision-making, reduce downtime, and improve safety, energy efficiency and reliability.
He said the hub – which will service a total of 3,500 customers in Australia and New Zealand – will improve supply chain visibility to detect and mitigate supply chain issues and interruptions to significantly improve predictability and reliability for customers.
"The innovative approach brings together in a single site logistics, customer care and personnel representing all our international and domestic transport carriers. This way information from global tracking dashboards can be openly and easily shared and discussed to quickly resolve queries and issues," Mr O'Reilly explained.
"The Control Tower approach has demonstrated a strong return on investment with a 65 percent reduction in time taken to resolve complaints."
He said Smart DC and End to End Control Towers are central to Schneider Electric's tailored, sustainable and connected (TSC) 4.0 strategy which aims to empower its teams, improve customer experience and end to end operational efficiencies.
"We support our clients through the digitisation journey with our EcoStruxure IoT-enabled system architecture and platform," Mr O'Reilly continued.
The Ingleburn Distribution Centre is an important player in our global network of Smart sites that showcases the EcoStruxure offerings to customers."
Image credit: Schneider Electric/YouTube