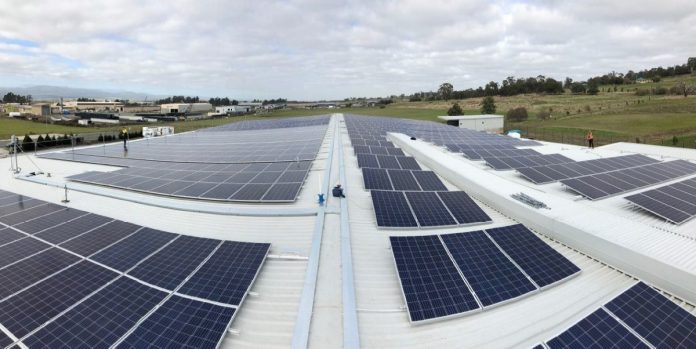 Tasmanian Minister for Energy Guy Barnett has welcomed the delivery of one of the largest commercial PV installations in the state.
Designed to meet the specific electricity requirement of Tasmanian-owned transport firm SRT Logistics,  the state-of-the-art 2,546 panel, 831kW solar system will generate over 1 million kWhs per year to reduce the company's energy cost by up to 50%.
Mr Barnett said the project reflected the Government's commitment to make Tasmania 100% self-sufficient in renewable energy by 2022.
He said the Government was also undertaking a review of the Solar Feed-in Tariff (FiT) to lower the cost of electricity for Tasmanian households and small businesses as part of its target to have the lowest regulated electricity prices in Australia
"Large commercial customers like SRT won't be directly impacted by any changes to the FiT rate because their pricing arrangements are negotiated on a commercial basis, and their prices are not regulated by the Office of the Tasmanian Economic Regulator (OTTER)," the Minister continued.
"We believe Tasmania is in a unique position to become the renewable energy battery of the nation, and we have a Plan to make this a reality."
"Building on our current renewable energy assets will create jobs, stimulate the economy, and most importantly provide renewable, reliable, and affordable energy."