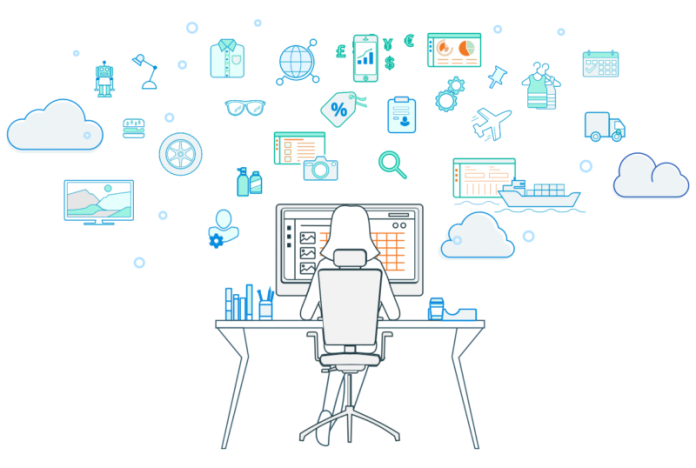 The 'Growing with D2C' Series is Sponsored By

The coronavirus pandemic forced B2B buyers and sellers to curtail physical efforts. But it also opened a whole new world of business opportunities for those willing to make the radical, digital leap.
In the traditional sense, manufacturing supply chains too often rely on middlemen to reach their target markets. Resembling the supply chain itself, the traditional sales structure is streamlined. Manufacturers produce the goods; cascade them to a network of wholesale dealers, distributors, and retailers; and eventually, sell to consumers.
While the tried-and-tested B2B model still works today, customer demands for B2B companies have now significantly increased.
Until recently, manufacturers possessed limited agency over the sales model. Now, manufacturers can disrupt the market – through an online makeover – and directly promote their brand to customers.
Online customers want direct and personalised interactions with the producer. Conversely, manufacturers want to obtain data-based far-reaching findings on their end customers through the digital hemisphere.
Opening new channels with customers equates to establishing direct relationships with them. By leveraging a Direct-to-Consumer approach, the two parties meet halfway.
Direct-to-Consumer gets rid of intermediaries that stand between manufacturing companies and the end customer – effectively transferring full control of the sales experiences to the manufacturer.
Direct sales is a game-changer in the production sector. Being able to exercise full control over sales operations allows manufacturers to manage their own brand images.
Retailers and distributors could give customers a glimpse of what is on the table, but only the manufacturer can narrate the brand's story. With a detailed and compelling self narrative, manufacturers develop brands with higher ROI.
Manufacturing companies that take the D2C approach develop better customer understanding. When you navigate customer relationships without a third party involved, you understand the ins and outs, the trends, and other vital information that you could capitalize later on to drive extensive, organic growth for your firm.
Real-time customer information is an invaluable asset to every manufacturer's sales strategy. Eventually, D2C allows manufacturers to map out a blueprint of customer satisfaction. This blueprint will help forward-thinking manufacturers gain a competitive advantage with a personalised customer approach.
Furthermore, a personalised customer approach allows manufacturers to manage their resources and diversify their revenue streams through customised production. To accomplish this, there needs to be improved quality of data collected and in terms of how it's analysed. Since it departs from the outdated model and rigid architecture of older suites built for the early days of the web, a modern commerce platform is key to gathering high-quality customer metrics across all touchpoints since it allows you to natively integrate the functionality of your own, including the way you collect data. Improved data quality lets you make more informed decisions and create experiences that are the foundation to a good customer relationship. Solid customer relationships provide manufacturers with the opportunity of creating target group-specific content, and ultimately, expand brand loyalty with trustworthy credentials.
What makes D2C so timely is its digital-first nature – the bulk of operations take place in the eCommerce growth market. With COVID-19 remaining a public health threat, manufacturers need business solutions that best minimize physical contact to grow. By employing a D2C approach in your overall sales strategy, you're already a leg up over B2B brands that have not yet made the leap.
On the flip side, consumers are now more willing to try out new services. The newfound sense of digital adventure is a direct effect of the pandemic – and one that manufacturers should make the most of. The ability to intelligently make recommendations for consumers to discover new things can open the door to increased revenue for your business; this is where a modern commerce platform comes in by allowing you to integrate better preference tracking capabilities, leverage AI and machine learning to propose more individualised suggestions to each shopper and deploy product additions, changes, and new touchpoints more easily.
But with great power comes equally great responsibility. D2C is a great way to create specific content and establish manufacturer credibility, but it requires extra effort on the part of the producer. That being said, all goals and success metrics must be taken into account both strategically and technologically.
Before introducing a D2C sales strategy, manufacturers should undertake a comprehensive review of the company's standing. Delineating your status quo and intended destination is crucial to establishing any D2C vision.
Ideally, manufacturers should start with short but intensive workshops to define goals, visions, and the project scope. Unlike traditional roadmaps, a D2C strategy works best when the manufacturer provides customer value head-on, making agile adjustments every step of the way. The journey is the goal if you want to develop a multi-functional and scalable online shop.
Initiating a D2C strategy takes effort, but the results should be rewarding, to say the least. In these uncertain times, reinventing the wheel can help you futureproof your B2B manufacturing business. By looking forward to opportunities to innovate, you are tapping into recurring revenue that will help you survive and thrive.