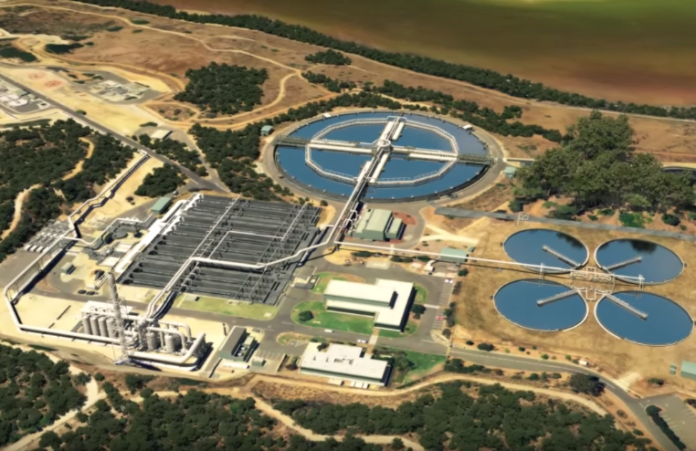 The Woodman Point Wastewater Treatment Plant in Munster, WA, is undergoing a $158.5 million expansion that will increase its capacity by 40 million litres a day.
The Project, which is carried out by Henderson-based company Civmec and Black and Veatch Australia, includes the construction of eight concrete sedimentation tanks which will be 50 metres in diameter and six metres high, with the capacity to treat 11 million litres of treated wastewater each.
Water Minister Dave Kelly said the upgrade will enable the plat to safely treat 180 million litres of wastewater from homes and businesses located south of the river.
According to him, the construction phase of the project will generate about 200 new jobs.
"The McGowan Labor Government is committed to creating local jobs through local infrastructure projects," the Minister stated.
"About 200 workers will be employed during the peak of construction and 15 apprentices at Civmec have been gaining valuable experience working on the fabrication of the concrete panels at their Henderson facility."
He said the expansion will ensure that the plant will be able to meet the needs of the growing population in the region.
"Woodman Point is the State's largest wastewater treatment plant and it currently treats wastewater for about 680,000 people living south of the Swan River," Mr Kelly continued.
"This expansion will ensure the plant will continue to have the capacity to treat wastewater as the population grows."
The project is expected to be completed by late 2019.
To watch a 3D animation of the Woodman Point Wastewater Treatment Plant expansion project, visit http://www.watercorporation.com.au/woodmanpoint.
Image credit: www.watercorporation.com.au/woodmanpoint