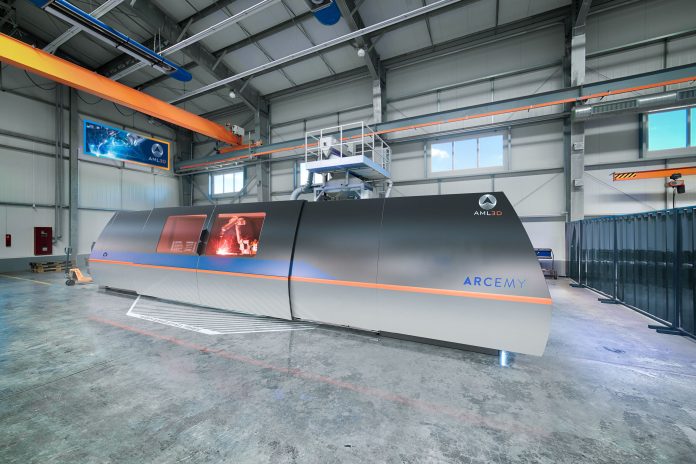 3D metal printing company AML3D and defence solutions developer and manufacturer Lightforce Australia will extend stage two trials of their next-generation 'made-to-fit' titanium body armour prototype.
Lightforce and AML3D developed and manufactured the initial titanium body armour prototype two years ago, utilising AML3D's Wire Arc Manufacturing (WAM) 3D printing solution.
The WAM produced body armour completed phase one testing in mid-2020 and subsequently progressed to second stage trials.
AML3D said preliminary results of the phase two trials 'have identified additional opportunities across the ballistics range and testing plate parameters', which prompted the company to expand the initial testing scope to accommodate this broader range.
"Once AML3D has completed the additional titanium body armour test plates, they will undergo the same rigorous repeatability testing under various conditions and will be assessed on their ballistic performance," it said in a statement.
AML3D Managing Director Andrew Sales said print manufacturing by AML3D and testing, by Lightforce, is expected to be completed by mid-2022.
"We have the in-house capability and capacity to take on the commercialisation of 'made-to-fit' titanium body armour and are confident that the quality of our prototypes in this next round of manufacturing and testing will deliver further successful results," he added.
"This latest development follows a strong year for AML3D as we move from early-stage development of our business model to a company with sustainable and material revenue growth."
Image credit: https://aml3d.com/defence/