Global medical technology company Anteo Diagnostics has completed the acquisition of DIAsource ImmunoAssays, an international diagnostic company headquartered in Belgium.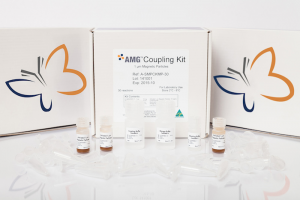 Anteo's CEO Geoff Cumming said the acquisition of DIAsource as an established vertically integrated diagnostics company would provide Anteo with a platform to grow its diagnostics business in coordination with its wholly owned subsidiary, Australian biotechnology firm Anteo Technologies.
"Completing the transaction is a critical step in implementing our corporate strategy. This transaction transforms Anteo," Mr Cumming said in a press release.
"Our joint vision for the diagnostics division is: "To be a commercially successful organisation that contributes to better healthcare through the development, manufacture and sales of innovative diagnostic kits and solutions."
Mr Cumming maintained that DIAsource will continue to drive forward in the key niche it has identified and to expand its capability utilising Mix&Go – Anteo group's patented nanoglue technology that enables laboratory test results to be delivered faster, cheaper and with greater specificity or sensitivity than incumbent tests.
DIAsource ImmunoAssays develops, manufactures, markets and distributes clinical diagnostic products in the field of endocrinology, with a leading portfolio of Vitamin D products and comprehensive catalogue of ELISA and RIA products offered to customers worldwide.
The company is present in 75 countries and sells products both directly and through a global network of 90 main distributors and 40 OEM partners.