The Australian Food and Grocery Council (AFGC) has released its annual State of the Industry report for 2015 revealing good results in food and beverages – Australia's largest manufacturing sector.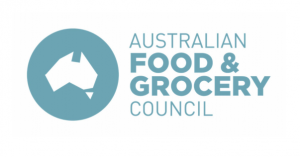 According to the report, Australia's food and beverage exports rose by 28% in 2014-15, boosted by the low Australian dollar and improved market access from trade agreements.
The study has also revealed a lift in overall industry turnover and employment in Australia's largest manufacturing sector.
"Food and grocery processing makes up almost one-third of Australia's manufacturing sector and it is encouraging to see growth in both industry turnover and jobs. An extra 3,183 jobs were created last year to bring direct employment in the industry to 322,000, with 41% of those in rural and regional Australia," said AFGC CEO Mr Gary Dawson in a media release.
"Growth prospects for the future are strong, reflected in surging food exports in recent years. In 2014-15 processed food and beverage exports were up 28% or almost $6 billion to $26 billion and the trade surplus almost doubled to $10 billion. The falling Australian dollar and improved market access flowing from trade agreements are improving the competitiveness of Australian food and beverage exports in key markets, and along with Australia's reputation for safe, high quality food this is driving export growth."
Key facts from the State of the Industry 2015 report on the food, beverage and grocery sector include:
Industry turnover $118.8 bn, up 0.9% in real terms (2013–14 data)
Direct employment 322,900, up 3183 or 1% (2014–15)
Industry made up of 26,551 businesses (2014–15)
Capital Investment of $3 bn, down 9% (2013–14)
Total international trade $61.7 bn, up 12% (2014–15)
Labour productivity growth of 2.4% (2013–14)
"Australia's food and grocery sector transforms the produce from our farms into the food and other essentials of life needed by every consumer, every day. As the national economy transitions away from mining-led growth, the food and grocery sector is one of the key growth sectors for the future. Value-adding to Australia's high quality farm produce generates jobs and growth in Australia," said Mr Dawson.
"A major driver of the strong export growth in 2014-15 has been meat exports, particularly to the USA; however, strong growth was recorded across a wide range of food and beverage categories which underlines the diversity of Australia's food and grocery sector, from beef and dairy, to biscuits and confectionary."
The report has also uncovered a weakness in the sector: capital investment which is falling at a time when future opportunities indicate the need to scale up.
"Future growth to fully capitalise on improved market access and growing demand from middle class consumers in the emerging economies of Asia and the Middle East will require a step change in investment in the food and grocery sector," Mr Dawson said.