Having been registered in South Korea, China and the USA in each of the past three years, Australia's iconic green-and-gold kangaroo – the Australian Made, Australian Grown (AMAG) logo – has made its mark in another Asian country after receiving a registered certification trade mark in Singapore.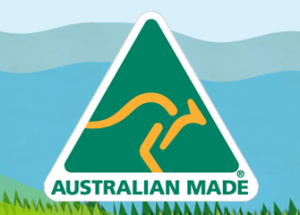 The not-for-profit Australian Made Campaign, which administers the logo under a formal contract with the Australian Government, says more Asian countries are to follow, in line with the growth in exports to the region.
"The Australian Made Campaign is proud to support Australian exporters, and help boost sales of genuine Aussie products and produce in Asian markets," Australian Made Campaign Chief Executive, Ian Harrison said.
"Australia's reputation for high quality, high health and safety standards throughout our manufacturing and processing industries, and a clean, green environment in which to grow produce continue to drive demand overseas, and the logo readily connects those qualities to genuine Aussie goods."
He said the registration provided a legal framework consistent with local laws in the countries where the logo was certified, giving Australian exporters legal protection to rely on should their goods be copied or used without proper authority.
The network of overseas businesses using the AMAG logo to boost the Asian sales of their imported Australian products and produce is also growing steadily. In Singapore it now includes some of the biggest distributors and retailers in Asia, including Benelux Flowers and Food Pte Ltd, Cold Storage and NTUC Supermarkets.
A chain of Australian Made branded stores was recently established in South Korea, and just last month it was announced that 200 Australian Made branded stores would launch in China next year.