Australian manufacturing expanded for a seventh consecutive month in January, with the Australian Industry Group Australian Performance of Manufacturing Index (Australian PMI®) slipping marginally by 0.4 points to 51.5, still well above the 50-point level separating expansion from contraction.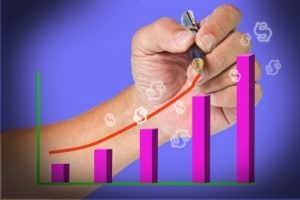 According to Ai Group's report, four of the eight manufacturing sub-sectors expanded, including wood & paper products (unchanged at 64.3); food, beverages and tobacco (up 4.9 points to 56.7); and petroleum, coal, chemical & rubber products (up 3.9 points to 59.1).
The non-metallic mineral products sub-sector ended three months of expansion and entered into contractionary territory (down 6.4 points to 47.8), while machinery and equipment posted its best result since June 2014, but remained in contraction (up 0.4 points to 47.6).
Of the seven activity sub-indexes, new orders (down 2.5 points to 52.8), exports (down 1.0 points to 53.9) and production (up 0.8 points to 52.9) remained in expansionary territory, while stocks were replenished (up 10.7 points to 59.2) after two months of contraction before the summer break.
Sales declined after two months of strong growth (down 9.0 points to 44.1), while the manufacturing employment sub-index slipped back to contraction at 47.1. Wages went up 1.3 points to 59.3, while the input prices sub-index dropped 2.0 points to 63.6.
Ai Group Chief Executive, Innes Willox, said the January result continued the longest run of expansionary readings since 2010.
"The manufacturing sector opened 2016 by continuing the positive momentum built over the second half of 2015. The benefits of the lower dollar continue to accumulate with local manufacturers enjoying greater shares of the domestic market and increased export opportunities," Mr Willox said.
"The ongoing strength of new orders points to further growth in the months ahead, notwithstanding the contraction in business for automotive supply chains and the further decline in orders from the resources sector. While the overall growth is clearly encouraging, there is still a considerable way to go before manufacturing is contributing fully to the much-needed diversification of the domestic economy."
The full report is available at: http://www.aigroup.com.au/portal/site/aig/economicindicators/