The collapse of the automotive industry in Australia – which wiped out a number of manufacturing businesses closely tied to the car making sector – took its latest victim last week, with DENSO Automotive Systems Australia announcing it will cease local manufacturing and assembly operations.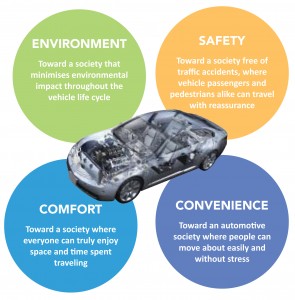 According to the Herald Sun, the number of job losses is not yet known, but it is said that more than 90% of DENSO's 390-strong workforce is in danger of losing their jobs, with the future of the company's Croydon facilities also in doubt.
DENSO, which locally manufactures parts, including engine cooling systems, air conditioning and air intake systems, has warned in a submission to the Productivity Commission in 2013 that its contribution to Australian economic activity would be "permanently lost" should motor vehicle manufacturing cease.
"If that occurs, the remaining DENSO Australian operations will be limited to an import and distribution facility expected to employ less than 10 per cent of today's numbers," the submission stated.
Last week DENSO issued a news release saying approximately 290 associates would be impacted by its decision to cease manufacturing.
"It is very regretful to decide to stop manufacturing operations when considering DENSO Australia's distinguished history," DENSO global President and Chief Executive Nobuaki Katoh said.
According to him, the company had attempted to diversify into non-automotive sectors, but the new measures proved no replacement for the departure of local vehicle producers.
Australian DENSO President and Chief Executive Russell Jopson said the closure of a workplace and job loss was a traumatic occurrence in anyone's life and said DENSO would do everything in its power to support those affected through a transition support program.
The DENSO group has operated in Australia since 1972 in varying locations, but moved to its Croydon location in 1989.