According to a statement from the South Australian Government, Beverley-based manufacturer Electrolux has been awarded a major contract to supply household appliances to Housing SA properties.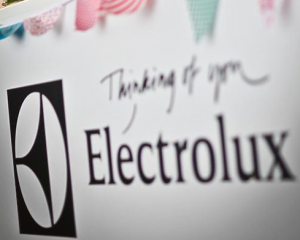 The Minister for Social Housing Tony Piccolo believes the contract demonstrated the State Government's ongoing commitment to supporting local jobs.
"This contract will involve as many as 4,200 South Australian-manufactured appliances including cookers and stove tops supplied each year to the state's public housing tenants," he said.
Mr Piccolo revealed the contract is set to be worth up to $9.6 million over four years, and follows a public tender process for the supply of appliances to Housing SA properties in both metropolitan and regional areas.
"This contract will provide many opportunities to local contractors, supporting economic development here in South Australia."
Electrolux, a global leader in household appliances and appliances for professional use, currently sells more than 40 million products to customers in over 150 markets every year.
"Electrolux has been a trusted supplier of white goods for more 50 years to both the public and government departments, including Housing SA." Mr Piccolo said.
According to the statement, Housing SA supplies upright cookers for its tenants, in addition to washing machines and clothes dryers for shared group laundries.
The contract is set for a two-year term with the option for an additional two-year extension.
"This agreement will have a positive impact on local jobs and the broader South Australian economy," Mr Piccolo added.