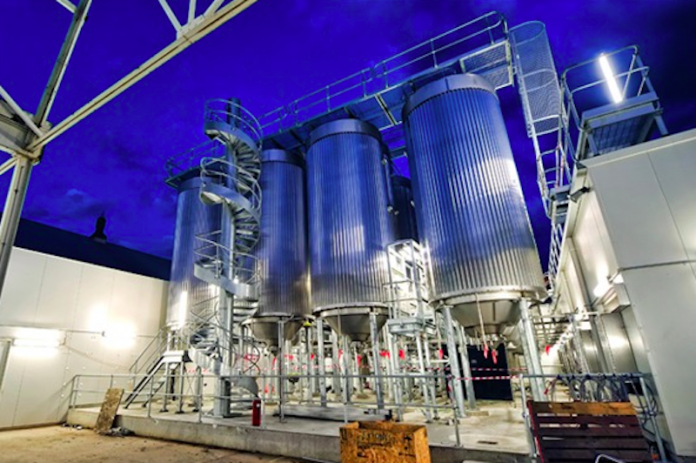 Media Release
Fifth-generation Goulburn Valley manufacturing business J Furphy & Sons has expanded its offerings in an Australian-first investment thanks to $675,000 of funding from the Federal Government's Regional Jobs and Investment Program.
Federal Member for Nicholls, Damian Drum, this morning unveiled the family business's new pillow plate heat exchanger laser welding machine at its Shepparton headquarters.
"J Furphy & Sons is a long-standing business that has a rich history in the area and continues to be a big employer in the region," Mr Drum said.
"The business has always been keen to embrace innovation and assisted by this $675,000 of federal funding, J Furphy & Sons will be able to attract new clientele and capitalise on the investment, particularly as COVID-19 restrictions ease further.
"I will keep fighting to ensure Nicholls gets the funding it needs to remain the best part of Australia to live, work, raise a family, and invest."
The project, jointly funded by J Furphy & Sons, involved the purchase and installation of a new laser welding machine that enables production of pillow plate heat exchange panels for a wide range of industrial applications.
New applications for the manufacture of panels include the supply of value-added panels to Victorian company, Raygen, which will revolutionise solar thermal technology.
J Furphy & Sons is a fifth-generation, family-owned manufacturing business based in Shepparton. It also has operations in Albury and Geelong.
Managing director, Adam Furphy, thanked the Federal Government for its investment, which he said would put the business in a strong position as the market recovers from the impact of COVID-19.
"This laser welding machine is a state-of-the-art machine and is the only one of its type in Australia," Mr Furphy said.
"Notwithstanding the significant impact to our sales due to COVID-19, we are excited by the long-term opportunities this machine allows us to explore.
"In addition to complementing our stainless steel tank manufacturing capability, we are seeing more diverse applications of the pillow plate product from a range of manufacturers which we hope will continue to grow."
Deputy Prime Minister and Minister for Infrastructure, Transport and Regional Development, Michael McCormack, said the Federal Government's Regional Jobs and Investment Program was delivering for the Goulburn Valley region.
"This is another example of the Nationals in Government delivering for our regional communities," Mr McCormack said.
"When you support small and medium businesses and invest in infrastructure, you create employment opportunities to support the future growth of a region – we are doing exactly that."
REGIONAL JOBS AND INVESTMENT PROGRAM BACKGROUND
The Federal Government is partnering with local businesses and councils to back projects that create jobs and strengthen our regional economies;
In 2018, 233 Regional Jobs and Investment Program projects were approved across 10 regions – the Goulburn Valley was one of these regions;
The Government's investment is being more than matched by co-funding from project partners, with the total value exceeding $684 million;
Other recipients of Regional Jobs and Investment Program funding within the Nicholls electorate include the Shepparton Motor Museum ($2.5 million), Rubicon Systems ($575,000), and Moira Shire Council ($2.7 million).
Image credit: Furphy Story Website