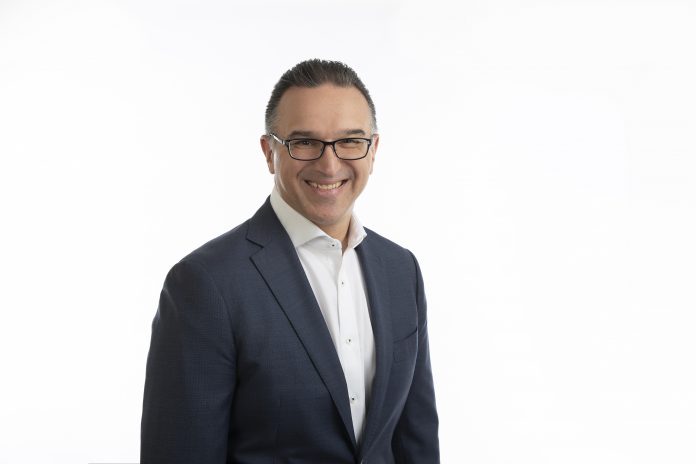 Article by Daniel Kohut, Vice President ANZ, Blue Yonder
Supply chains of all kinds were disrupted by the COVID-19 pandemic. Australia's shortage of toilet paper made headlines, accompanied by photos of empty shelves. Other disruptions were less obvious, but still had massive impacts on individuals and businesses alike. For example, anyone moving into a home or office space served by the National Broadband Network's (NBN) cable service is presently unable to get connected, because a worldwide chip shortage has led to a shortage of NBN network terminating units.
Organisations impacted by supply chain disruptions have scrambled to respond, and now that the initial shock of COVID-19 has passed, they are turning their attention to preventing similar disruptions in the future.
To achieve this, they are looking at exploiting a number of recent developments that are streamlining supply chains and increasing efficiency, such as machine learning (ML), cloud services, data science and more.
ML can analyse an organisation's data to establish patterns and provide valuable insights in near real-time. It can identify where and when failures or delays are likely to occur and anticipate the likelihood of a delivery not being made on time.
ML algorithms can reschedule or reroute deliveries to minimise the impact of unexpected disruptions. They can also anticipate demand and stock levels and analyse typical production and delivery schedules to recommend changes that will avoid product shortfalls. This kind of analysis and decision making could take a human operator several days to complete. With the added time pressure of analysing large volumes of data and ensuring delivery commitments are met, staff are also likely to make errors.
Leveraging cloud services
Cloud services have been used successfully for several years to support industrial manufacturing processes. The migration to cloud-based solutions from traditional on-premises ones will continue to grow post-pandemic. Advanced application programming interfaces (APIs) are enabling new cloud services to be incorporated into industrial process with minimal effort, and as more cloud services are employed, the level of automation will only further increase.
Automation, ML and predictive analysis all depend on timely, accurate and accessible data. However, in the manufacturing sector, data has traditionally been spread across multiple silos in different departments. These silos need to be broken down, and data must be centralised and harmonised in the cloud in order to enable the tools that support supply chain management, optimisation and real-time decision making to work effectively.
This task is the domain of the data scientist. They will be highly sought after and held in high regard by manufacturing companies striving to successfully manage and optimise their supply chains.
Users will demand business apps with consumer-grade ease of use
The generation of individuals now entering the workforce have come of age in an online world, interacting daily with apps of all kinds that have been designed with user-friendliness as a top priority. Millennials, and soon Gen Z, will not enjoy nor accept work applications that they see as old-fashioned, with text and table-based interfaces. Those in supply chain management roles will increasingly demand graphical user interfaces that are intuitive and enable their staff to easily access and interpret the information they need to do their jobs.
New cloud-based applications are emerging in the market faster than ever before, and are increasingly replacing legacy applications. Moving forward, apps with antiquated interfaces that do not stand up to modern user expectations will fall behind.
Finding a single source of truth
Traditionally, applications used for supply chain management and supply chain execution have been siloed off from each other.
In order to effectively analyse data and truly see the bigger picture, automation and ML tools need access to harmonised information from both of these processes. Integrating planning and execution applications in the cloud will greatly increase the effectiveness of these tools, and ultimately result in more informed decision making, less disruption and greater customer satisfaction.
While the pandemic will eventually pass, future disruption is undeniable. The bottom line is manufacturing companies that invest in emerging technologies which enable greater visibility over their supply chains will be better placed to deal with this disruption, and therefore more likely to remain competitive in the long term.