Fonterra has announced a 65% increase in net profit after tax to $834 million for the financial year ended 31 July 2016 despite ongoing challenges in global dairy markets.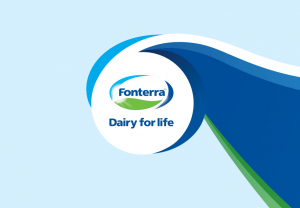 Chairman John Wilson described the 2015/16 season as "incredibly difficult for farmers, their families and rural communities", with global dairy prices at unsustainable levels.
"Our Co-operative has responded. We continued with the significant and necessary changes we began in the business over three years ago to support our strategy and its priorities, and worked hard to return every possible cent of value back to our farmers," he said.
"Our business strategy is serving us well. We are moving more milk into higher-returning consumer and foodservice products while securing sustainable ingredients margins over the GlobalDairyTrade benchmarks, especially through speciality ingredients and service offerings."
Mr Wilson said the co-operative has managed to increase the return on capital and to strengthen its balance sheet through increased earnings and continuing financial discipline.
"We have done what we can to support our farmers with the Co-operative Support Loan, and early payment of dividends," Mr Wilson added.
"After a period of deliberate and disciplined attention to the business, we have become a stronger Co-operative operationally, financially and in our mindset with a clear sense of direction and a structure which will support real momentum in our strategy going forward."
Chief Executive Theo Spierings said more volumes of milk sold at higher value formed the core of Fonterra's strategy.
"For our farmers, the promise is that we will make the most of their milk. We're keeping that promise," he said.
"We've seen the real strength of our ingredients business this year. The money our farmers have invested in stainless steel is giving us more choice, and we have matched production to the highest value customer demand. In a difficult market, we increased ingredients normalised EBIT this year by 24 per cent to $1,204 million."
He said the consumer and foodservice businesses converted an additional 380 million litres of liquid milk equivalents (LME) into higher returning products, bringing its total volumes up from 4.5 billion LME to 4.9 billion.
"Increasing our consumer and foodservice volumes, and especially our foodservice growth, meant we increased our normalised EBIT in this business by 42 per cent to $580 million," Mr Spierings added.
"Our results show that we continue to do what we said we would do right across the Co-op. We are single-minded about transforming our business to get the best results. We have cut our operating expenses, increased our free cash flow, reduced our working capital days, driven debt down, and reduced our capex and our gearing."
Commenting on the future outlook, Mr Wilson said:
"Current global milk prices remain at unrealistically low levels, but as the signs in the market improve, we are very strongly positioned to build on a good result in the year to come."