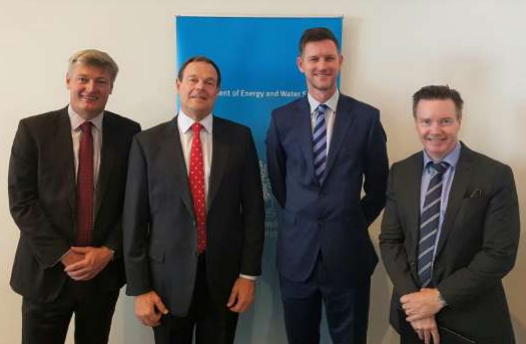 The Queensland Government has announced the signing of the first formal deed of agreement under its Solar 150 program which was designed to support 150 megawatts of solar power generation in the state.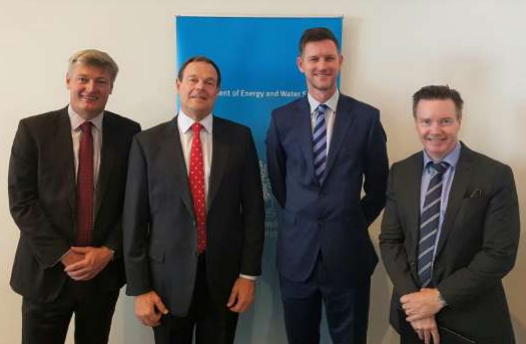 The deed of agreement was signed with Genex Power, the proponents of the large-scale Kidston solar project and storage facility which will be constructed on the site of the historical Kidston Gold Mine.
In announcing the agreement, the Minister said it marked the final step needed for the project to confirm funding and begin construction of its 50 megawatt solar generator at the disused Kidston Mine.
"The confirmation of the Kidston project's inclusion in the State's Solar 150 Program provides a 20 year revenue guarantee, meaning financial contacts can now be delivered and construction can begin," Mr Bailey said.
"Kidston's first stage involves the employment of 88 workers to construct 50 megawatts of solar generation capacity. Its second stage includes an additional 270 megawatts of capacity as well as a 1500 megawatt-hour hydro storage facility."
Genex Executive Director Simon Kidston said the hydro storage facility will utilise solar energy to pump water between the mine's two old mining pits which can run a hydro electricity generator at times of peak demand or when sunlight is not available.
"This means that upon stage two completion, the storage project on its own will have the ability to use solar energy to power 100,000 North Queensland homes even during the evening peak," Mr Kidston said.
"By providing storage ability the farm will be able to play an important role in providing a consistent, secure electricity supply to regional Queensland."
According to Genex, construction is expected to complete in 2017, allowing first generation and revenue by the end of the year.
The project has also been supported with $8.9 million in funding from the Australian Renewable Energy Agency (ARENA).