Finnish multinational technology company Nokia has confirmed the sale of its HERE digital mapping and location services business to a consortium of leading automotive companies for 2.8 billion Euros.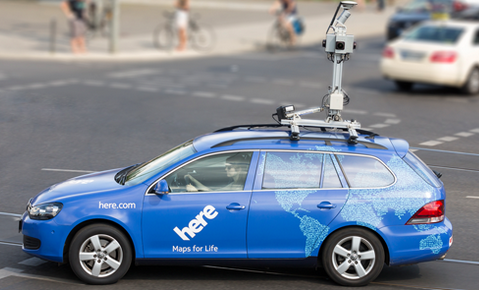 Nokia's HERE mapping division builds high-definition maps and combines them with cloud technology to enable rich, real-time location experiences in a broad range of connected devices.
The technology harnesses the power of data generated by vehicles, devices and infrastructure to deliver real-time, predictive and personalised location services that will enable an entirely new class of driver experiences, including highly automated driving.
The Consortium, which consists of German car makers Audi, BMW and Daimler, is planning on using HERE's technology to combine precise digital maps with real-time vehicle data and lay the basis for new assistance systems and ultimately fully autonomous driving.
The sale comes after Nokia completed the review of strategic options for the business in light of its proposed combination with Alcatel-Lucent, which is expected to be finalised in the first half of 2016.
"With this step we complete the latest stage of Nokia's transformation. We integrated the former Nokia Siemens Networks, divested our Devices & Services business, and have now reached agreement on a transaction for HERE that we believe is the best path forward for our shareholders, as well as the customers and employees of HERE,"  said Rajeev Suri, President and Chief Executive Officer of Nokia.
"Going forward, we will focus on our planned combination with Alcatel-Lucent. Once that is complete, Nokia will be a renewed company, with a world-leading network technology and services business, as well as the licensing and innovation engine of Nokia Technologies."
In addition to customers from the automotive industry, HERE also serves the world's leading enterprises and Internet players, including Microsoft, Samsung and SAP, and offers highly rated apps to consumers using Android, iOS and Windows Phone.
"I believe today's announcement is a very good outcome for HERE, its customers and employees," said HERE President Sean Fernback.
"The new ownership structure of HERE will allow us to accelerate our strategy, further scale our business and fulfill our intent to become the leading location cloud company across industries."