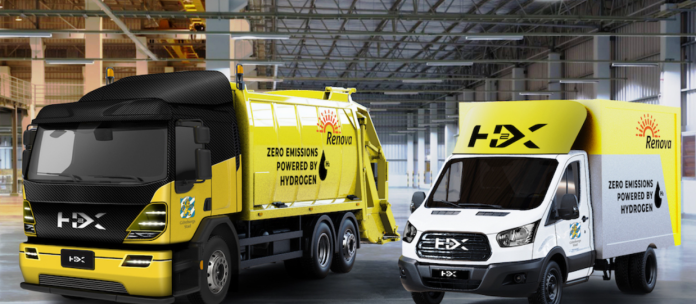 Australian hydrogen fuel cell vehicle manufacturer H2X Global (H2X) is set to debut its extended-range hydrogen-powered Warrego ute during the next quarter.
The Warrego, which has received more than $50 million in pre-orders from eager early adopters, can travel 750 kilometers before requiring refueling, reach speeds of 150 kph, and accelerates from zero to 100 kph in eight seconds.
The Sydney-headquartered company – which recently expanded its operations in Scandinavia after signing an agreement with one of Sweden's major municipal waste companies Renova – will provide hydrogen fuel cell-powered trucks and light vehicles to the city of Gothenburg, paving the way for future development and production of vehicles for the wider Scandinavian transport industry.
"It's a really good deal; it provides us with a starting point to build a couple of vehicles for their garbage facilities, but it also introduces us to a lot of different activities that we'll do with them," said CEO Brendan Norman.
"They've got quite a large fleet of vehicles behind them, and there are more than 500 vehicles, so it's a matter of us doing the job properly and making the right sort of relationship with them, so we can then go ahead and invest in growing that business very strongly.
"Our team has worked on some garbage trucks on behalf of other companies before; however, this one is on a different power level than the previous.
"But if we increase the power levels, that'll give us a great opportunity to show what we can do and then really push forward to see what can happen when we do these jobs."
Under the agreement, H2X will provide Renova with five commercial vehicles from the H2X range, including an 18-tonne back loader truck, a 28-tonne demountable truck and three 3.5-tonne tail-lift vehicles.
Image credit: https://h2xglobal.com/hydrogen-car-manufacturer-h2x-global-stepping-on-the-gas-with-eyes-set-on-ipo/?fbclid=IwAR1Ifx6OtDnad_7msf-r2zpF-ezlM5iS0QNSVJBtCO0kVMaZrREw1155FL8