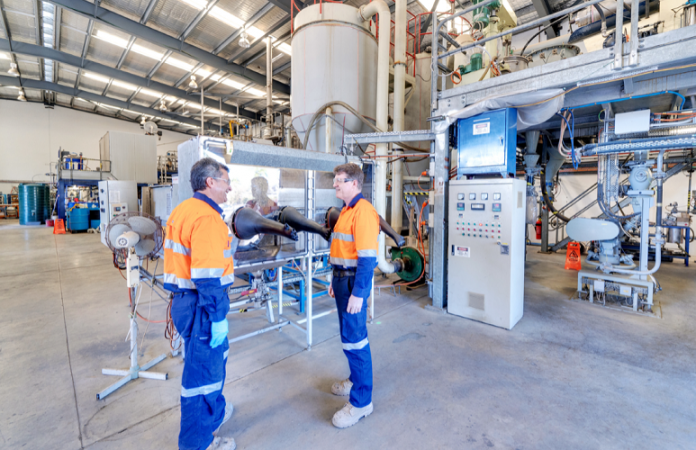 Nanotechnology company VSPC has announced that its lithium-ferro-phosphate (LFP) cathode material has met international performance specifications for power and energy cells in testing carried out with potential customers in China and Japan.
VSPC, a wholly owned subsidiary of Lithium Australia (LIT), said the materials were tested by leading Chinese battery producer DLG Battery under a range of electrochemical and temperature conditions and subjected to long-term cycle testing.
"It was concluded that VSPC's LFP material met DLG's stringent specifications for use in lithium-ion battery ('LIB') cells for both power and energy applications," it said in a statement.
In light of these positive results, LIT signed a letter of intent with DLG and has incorporated a 50:50 jointly owned business, Soluna Australia, for the exclusive supply and sale of Soluna Battery packs and modules in Australia.
In addition, VSPC said it would form a technology alliance that will fast-track the commercialisation of its patented cathode powder technology for use in DLG batteries.
VSPC, which is now establishing a supply chain for delivery of LFP to various LIB cell makers in China, including DLG, has also received positive feedback from Japanese battery-cell producers, which are evaluating its LFP products at laboratory scale.
"To date, the electrochemical performance of VSPC's LFP material has met the Japanese requirements and VSPC is working to refine its product properties for specific applications and prepare for larger- scale testing in 2020," reads the company's statement.
Commenting on these developments, Lithium Australia Managing Director Adrian Griffin said:
"This year has seen a significant shift in the Chinese battery markets, with greater demand for LFP for use in short-range electric vehicle and energy-storage applications," Mr Griffin said.
"The test results from battery producers in China and Japan show clearly that the performance of VSPC cathode powders is comparable to other materials currently supplied for the production of LFP LIBs.
"We look forward to furthering our partnerships within the battery industry and, ultimately, supplying products that meet not only VSPC's stringent quality specifications but those of its international customers."
Image provided