Wattle Organic Farms of Lake Boga have produced their first packs of flow-wrapped nectarines following the investment in high-tech equipment partly sponsored by the Victorian Government's IMT program which awarded the company with a $42,000 grant.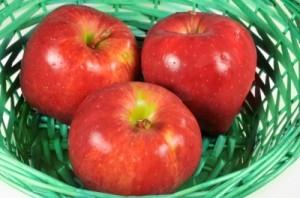 Minister for Manufacturing David Hodgett officially launched the new production line yesterday which will allow the use of fully compostable shelf-friendly packaging for Wattle's lines of stonefruit and vegetables, according to reports from Weekly Times Now.
Mr. Hodgett said the government was fully dedicated to manufacturing and food processing, as Victoria's 25,000 manufacturers account for 10% of the state's entire workforce.
"We understand the enormous challenges that face food processors and manufacturers, not least the Australian dollar," he said.
"To meet the challenge of the high Australian dollar and competitive international markets, manufacturers must look to increase investment in new technology to remain competitive."
Minister Hodgett was accompanied by Member for Swan Hill Peter Walsh on his tour in Wattle Organic Farms.
Mr. Walsh said Wattle was a good local company which had market share right around Australia.
Wattle sources the highest quality certified organic produce locally and from interstate and supplies the Melbourne, Sydney and Brisbane wholesale markets as well as large retailers and an increasing export market.
Apart from stonefuit, melons and vegetables, Wattle packs organic royal gala, pink lady and sundowner apples grown by Brian Smith and Sue Bennett of Yarrawalla.
According to a media release, the Government's IMT (Invest in Manufacturing Technology) program has thus far awarded 20 companies with a total of $3.4 million aimed at stimulating investment in new technology.
Mr. Hodgett says the projects supported under the third round of the IMT program represented more than $15 million worth of investment in new technology, processes and equipment, which would result in creating at least 65 new jobs and promote 101 employees to higher value roles.