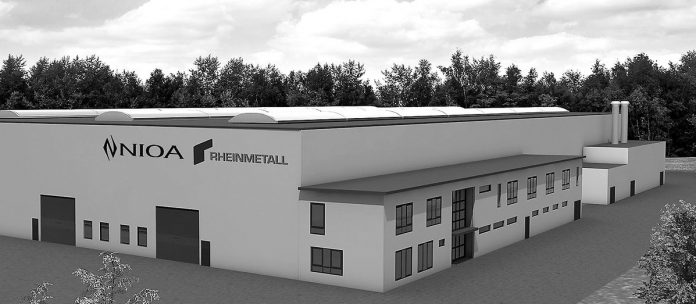 A newly created joint venture between Rheinmetall Defence Australia and Brisbane-based NIOA will establish a state-of-the-art shell forging plant that will create up to 100 new jobs in Maryborough, Queensland.
Proposed by the Rheinmetall Nioa Munitions (RNM) joint venture, the $60 million advanced manufacturing facility will produce artillery shell cases and other munitions-related products for supply to the Australian Defence Force (ADF) and for export to allied nations around the world via Rheinmetall's Global Supply Chain.
Minister for State Development, Manufacturing, Infrastructure and Planning Cameron Dick said the project, which has been supported with $7.5 million in funding through the State Government's $150 million Jobs and Regional Growth Fund, would boost employment and industrial development in the region.
"The state-of-the-art facility will also support local small-to-medium-sized businesses that are part of the industry supply chain," the Minister added.
RNM Director Robert Nioa said site works are expected to commence in second quarter 2019, with the plant to be fully operational by 2022.
"Maryborough is an ideal location to create a centre for defence manufacturing, with proximity to Brisbane and future major defence projects such as LAND 400," Mr Nioa continued.
"The shell forging plant will be one of a kind in Australia, contributing to the establishment of sovereign capability in the state to support the ADF and defence exports, while creating around 100 full-time jobs when the plant is fully operational.
"The shell forging plant will not have the capability to 'charge' the shell and therefore operates without the risk of managing explosives."