Advanced Manufacturing CRC (AMCRC) is hosting another round of Innovativity, the 3-day program designed to teach businesses some practical tools to help them innovate and achieve success.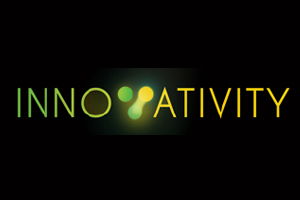 Only two programs are left for Melbourne in 2013: Program 1 will be held for three consecutive days from October 30 to November 1 at the RMIT University. Program 2 will be held for three consecutive Tuesdays, November 12, 19 and 26 at NAB.
Innovativity is an interactive training program that will help Australian manufacturers overcome the obstacles they face when it comes to developing, protecting, and commercialising technologies that have both low market risk and huge barriers to entry for competitors.
Day 1 will teach participants how to build innovation culture and embed innovation strategy into the business. They would also be taught rapid innovation techniques and develop value propositions.
Day 2 will teach participants how to pre-empt the market and direct innovation for the benefit of the business. The workshop will also advise them on how to generate ideas and selection tools and come up with effective project management.
Lastly, Day 3 will teach participants how to get the most from their IP and identify funding opportunities. They will also discover the keys to successful innovation and the outcomes of their innovation case study.
"With a mission to harness Australia's capacity for innovation and provide innovative enterprises with practical, real-world knowledge and resources, Advanced Manufacturing CRC's Innovativity program is making it happen for the small and medium enterprise sector," said AMCRC on their website.
Innovativity is a pre-approved supplier to Applicants for an Innovation Skills Voucher from the Department of State Development, Business and Innovation. Victorian SME Applicants for these vouchers may, if approved for funding, use them to attend Innovativity.
Victorian SMEs can receive vouchers for up to $10,000 from the Innovation Voucher Program with a co-contribution of $2,500 required.
The cost of the program for early birds is $1,500 + GST. Early bird is available until 21 days prior to program commencement.
Register for Program 1 and Program 2 here.
For inquiries contact AMCRC on +61 3 9214 4780 or via email info@innovativity.com.au for more information.