Mining services and chemical supplier Orica Limited has announced that it will commence an on market share buy-back program over the next year.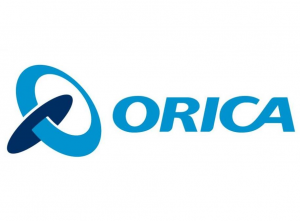 Orica's said that it will purchase up to $400 million of its shares, which puts the company in the same bracket with the likes of Rio Tinto, Amcor, Seven Group, Nine Entertainment, CSL and Fairfax Media, who have all treated their investors with buybacks during the February profit reporting season.
The company said that the program was aimed at delivering improved returns to shareholders by reducing the number of shares on issue, while maintaining flexibility to be able to respond to any further changes in market conditions or growth opportunities that may present in the future.
"The share buy-back reflects Orica's commitment to maximise returns to shareholders while preserving flexibility to respond to changes in the operating environment and maintain an investment grade credit rating," Orica's Managing Director and Chief Executive Officer, Mr Ian Smith said.
According to The Australian, the buyout announcement was well received by the sharemarket and caused Orica's shares to rise by 3.8%, to $20.58, their highest in nearly four months.
It was issued the same day Orica announced the completion of the $750m sale of its Chemicals business to investment firm Blackstone as part of the company's decade-long streamlining program.
The company said the sale marked the "realisation of its strategy to become a pure play mining services company" and focus on "growing its position as the world's leading supplier of blasting products and services to benefit customers in the mining, quarrying and construction sectors in over 100 countries".
Orica said the sale package includes the Chemicals trading businesses in Australia, New Zealand and Latin America, as well as the Australian Chloralkali manufacturing business. It also includes Bronson & Jacobs which is a supplier to the food & nutrition and health & personal care industries in Australia, New Zealand and Asia.