A number of manufacturers are achieving new levels of success in their businesses despite the negative state of manufacturing on the global scale, according to a head at Siemens PLM Software.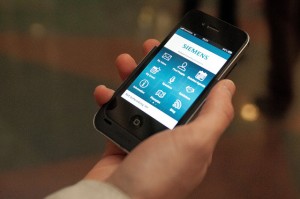 Zvi Feuer, Senior VP of Manufacturing Software at Siemens PLM, says his experience with their customers is the opposite of the media's portrayal of manufacturing companies, many of which are struggling to operate with current economic conditions.
According to Feuer, large manufacturing enterprises and small shops from all over the world are prospering by taking advantage of the product lifecycle management (PLM) technology.
"Manufacturers are breaking through traditional operational barriers to achieve new levels of success. By effectively using PLM technology, they're cutting costs and generating revenue at unprecedented levels," says Mr. Feuer in a company feature.
Big companies, which include a lot of members of the automotive industry and are considered high-volume manufacturers, use PLM technology to decrease cycle times and reduce process variability. For instance, high complex machining lines can be fine-tuned using PLM to ensure that parts are machined in a timely fashion.
The software also allows the company to exercise flexibility when it comes to manufacturing parts, based on the desired quality in the geographic location of its choice.
"By providing accessibility to manufacturing information while also ensuring strict data security, control and adherence to requirements, the use of PLM eliminates variability in the process, whether the job is done internally or outsourced regardless of location," explains Mr. Feuer.
On the other hand low-volume manufacturers are able to fulfill orders more efficiently with the help of PLM. Through the technology, the user automatically generates production-ready computer numerical control (CNC) output for machine tools, thereby reducing and even eliminating manufacturing planning time and prove-outs.
In his insight Feuer also acknowledged the growing role of social media in manufacturing. New companies such as Local Motors use crowd-sourcing techniques to gather design ideas and manufacturing solutions from a global community of designers, engineers, fabricators and vehicle enthusiasts.
"Sometimes our online collective "social" knowledge and services can offer better alternatives to in-house tribal knowledge and capabilities. We must not forget that this resource is readily accessible," says Feuer.
PLM Software is expanding its social media presence through its NX Manufacturing Forum, which serves as a venue for the Siemens PLM Community to ask questions, chat with manufacturing experts, watch videos, read the latest industry news and access tech tips.
"It is inspiring to work with companies that are using PLM drive innovation that leads to more profitable manufacturing operations. Let's drive manufacturing to new extremes together," concludes Feuer.