China's Risen Energy has announced that after passing strict production examination and in-depth testing of completed solar panels, it successfully met the requirements of the Australian Solar Council's Positive Quality™ – a due diligence program undertaken on solar PV panels at the point of manufacture before they are dispatched to the Australian market.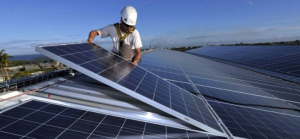 The Positive QualityTM Program promotes solar PV module brands that are proven to consistently meet a high standard of manufacturing quality. The  rigorous factory inspection includes three key steps: Certification check, Factory inspection and Product quality check.
"Risen Energy is honoured to be a member of the highly credible Australian Solar Council Positive Quality™ Program. This program provides our customers with the additional knowledge and assurance that Risen Energy has undergone a stringent, independent audit to ensure that modules and manufacturing processes employed by our company meet the strict requirements needed to achieve this accreditation," said Chief Sales and Marketing Officer [CSMO&CTO] for Risen Energy, Mr Bypina Veerraju Chaudary.
"The "Positive Quality™ certification is further confirmation that Risen Energy  offers high quality, premium products designed and manufactured to provide long term benefits."
Established in 2002, Risen Energy is a leading manufacturer of high-performance solar photovoltaic products and provider of total business solutions for residential, commercial and utility-scale power generation.
PQ approved modules can be identified by entering the barcode number into the PQ Module Search page.
For more detailed information on the Positive Quality™ program, please go to www.positivequality.com.au