The preliminary expectations of the parties involved in South Australian Dairyfarmers' Association's SADA Fresh milk regarding sales have officially been exceeded.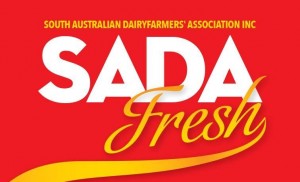 Ever since the launching of SADA Fresh, about six months ago, 40% of each two-litre bottle sold are being put aside in a fund that is intended to provide finance for projects for direct assistance to SA dairy farmers and to promote the industry itself.
According to article on the North Queensland Register, Parmalat is sourcing and producing the product, which is sold in Coles stores throughout the state, using milk from its SA supplier base.
"We will have a meeting next week to develop the charter for the fund we are setting up from the sales of the milk. Sales from day one have been good and have continued at a fairly steady rate during the six months since it was launched," said David Basham, President of SADA.
According to him, the monthly return from the brand amounted roughly at $20,000 with weekly sales of around 10,000 units and SADA is expecting to have the initial investment fully paid off soon.
"The expectation between Coles, Parmalat and ourselves (SADA) was to shift about 80 units a store a week, but we're doing about 80 units/store/week of the full-cream product and 113 units/store/week of the low-fat product."
Mr Basham said that at the beginning of the new financial year there would be sufficient funds to open the first round of project applications, which would then be reviewed by a separate board.
"We're looking at a small board of probably three people — a well-respected agricultural figure as the chair from outside the dairy industry, someone with financial expertise and someone connected to the dairy industry," he said.
"There is the potential for many things to be funded, which might include market developments and research and development on farms that doesn't meet traditional funding models. The other thing it can be used for is a source of seed funding to actually get projects established which might generate investment from elsewhere. It's a matter of not making it too restrictive and allowing things that benefit SA dairy farmers as its first and major priority."
Mr Basham further added that SADA was working on options to expand the market base, and to get the milk into IGA and Woolworth's type of stores.
"It also involves the possibility of other products manufactured here in SA, such as cheese or yoghurt," he said.
"It would be our intention to set up a stable of products under the SADA Fresh brand if we can find the right opportunities."
Mr Basham had a meeting with the Qld Dairyfarmers Organisation earlier this month to explain the project.
Supposedly, similar options are being considered by WA Farmers Federation.