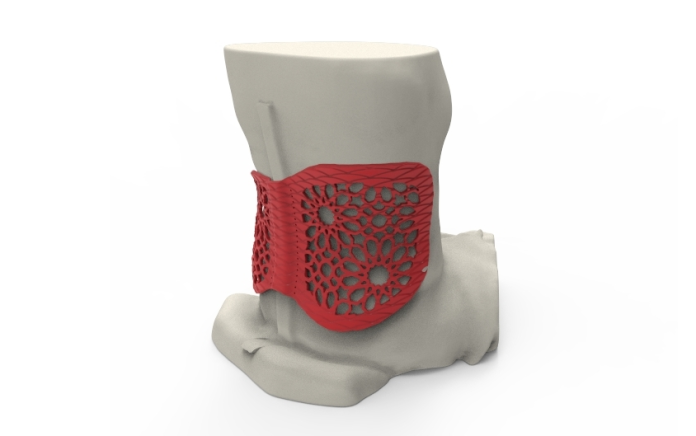 Latvian wheelchair fencer, Polina Rožkova has turned to additive manufacturing giant Stratasys to 3D print a customised back brace that will help her overcome the discomfort and limited movement during fencing in her quest for gold at the Paralympics 2016 this week.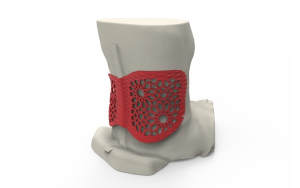 Having tried various traditional back braces and orthopaedic specialists leading up to Rio 2016, the athlete – which ranks 8th in the Épée Women Category A world ranking – approached Stratasys' Latvian reseller, Baltic3D, to explore whether 3D printing could offer a solution to her problem.
After making a 3D scan of her lower back, the team used Stratasys' flexible, lightweight Nylon 12 material to 3D print the one-off back brace specifically to Rožkova's middle spine, giving her the support required to enhance performance and compete at the highest level
"The conventional back brace Polina was using when she came to us was huge and did not fit her shape at all, causing her discomfort and bruises in everyday life. It was limiting her movement in fencing and hindering her performance, which is not great when you're preparing for the Paralympics," explained Janis Jatnieks of Baltic3D, leader of the 3D printed back brace project.
"Fortunately, we were able to help! 3D printing gives us the ability to quickly and cost-effectively produce one-off solutions customized to the individual, and having access to Stratasys Nylon material was crucial to giving her the levels of comfort and freedom of movement required to compete with the very best in her field."
The back brace was 3D printed on a Stratasys Fortus 450mc production 3D Printer in one single build, and Rožkova is delighted with the outcome and confident of achieving a positive result in Rio.
"Throughout my years as a professional wheelchair fencer, I have been looking for an alternative, and most importantly, sports-appropriate lower back brace to allow me to fence and move freely without any restraints or pain," Rožkova said.
"As the sport puts a lot of strain on the back, I also needed a support that could be replaced easily if it broke during training or competition. I'm ecstatic with the result – not only is the 3D printed back brace visually appealing, but it gives me a level of freedom unparalleled to anything I have ever used before. I feel better equipped than ever to achieve my goals."