Tasmanian Minister for Resources Paul Harriss has launched a scathing attack on the Greens and former Minister Bryan Green for "destroying forestry" and "trying to prevent" the Liberal Government from rebuilding the industry.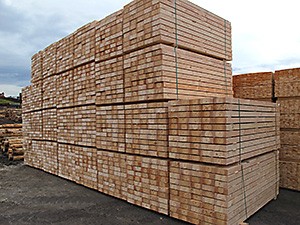 "As Minister, Mr Green outsourced forest policy to the Greens and Environmental Non-Government Organisations, and was happy to throw away millions of dollars in public funding to effectively shut down the industry," Mr Harriss said in a media statement.
"He has a hide to now complain about us working with industry to develop a growth plan for forestry. It's also a bit rich of him to complain about us making sure there is appropriate probity in place for a hardship program we have established to provide some relief to those former forest contractors who suffered under his policies."
He said the program – which was developed with guidance from the Crown Solicitor and the Auditor General – should be administered robustly and "at arm's length to Government".
"Under the Liberal Government, there has been renewed confidence in forestry and there are some positive signs that the industry is recovering. Sawmills forced to exit by Mr Green have returned to production saving millions of dollars and rebuilding employment in regional areas. Wood and woodchip exports were up by more than 30 per cent in the year to August, to be worth $35 million – an $8 million increase on the previous year," the Minister added.
"We have seen the official opening of Forico's $9.5 million redevelopment of the Surrey Hills Mill, near Burnie, supporting about 100 direct and indirect jobs in the North-West, including mill workers, contractors, harvesters and haulage operators. We also have seen the opening of the $15 million Ta Ann plywood mill at Smithton, the launch of the ARBRE Hub in Launceston to train the next generation of forestry workers, and the buy-back of the Southwood sawmill by Neville Smith Forest Products."