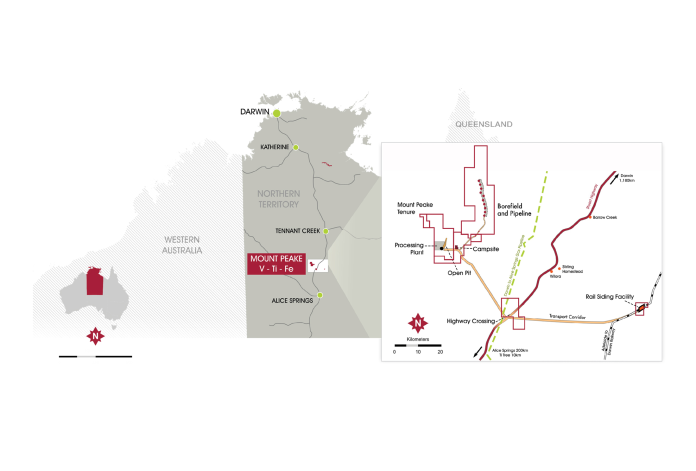 Australian strategic metals company TNG Limited has announced that it has received environmental approval for its flagship Mount Peake Vanadium Titanium Iron Project, located 230km north-west of Alice Springs in the Northern Territory.
TNG's Managing Director, Mr Paul Burton, said the project's development will be a major boost to the Northern Territory economy, leveraging off its strategic location close to existing power and transport infrastructure including the Alice Springs-Darwin railway line, the Sturt Highway and an LPG pipeline.
"This Federal environmental approval is a huge milestone for all our key stakeholders, but particularly for our development and permitting team and our shareholders, who have waited patiently for this news," Mr Burton added.
"We are absolutely delighted that the long-running Environmental Impact Assessment process for the Mount Peake mine and infrastructure component is now completed."
Minister for Primary Industry and Resources, Ken Vowles said the environmental approval will allow the company to move on to the next stages of the approval process.
"TNG plans to mine vanadium, titanium and iron at the site 230km north-west of Alice Springs," Mr Vowles continued.
"There has been exceptional demand for these strategic metals over the last 12 months, so the future looks bright for Mount Peake and Territorians – this project will create jobs not only on site, but also at a planned metals refinery TNG wants to open in Darwin."