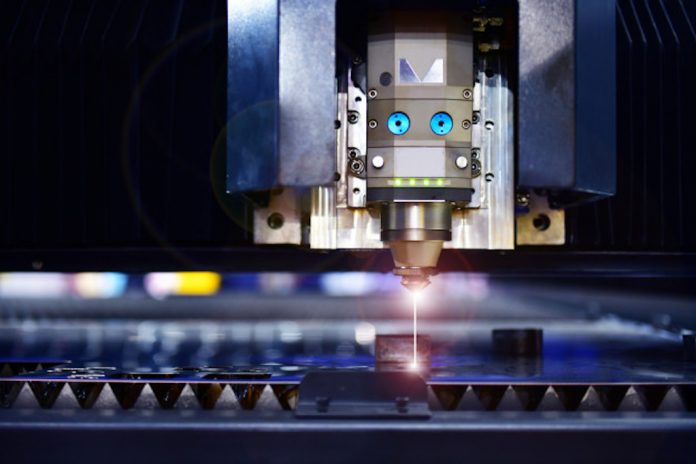 A prototype for a reusable face shield has been developed by a team of students from the University of Sydney, displaying the capabilities of a rapid manufacturing solution that could prove essential to medical emergencies, including the Covid19 pandemic.
The team, led by PhD candidate Luke Gordon, in collaboration with the Charles Perkins Centre X-Lab has "developed and scaled an industrial process that can ramp up quickly to manufacture reusable face shields", according to news from the University.
Dubbed as Project APPEAR, the undertaking aims to provide personal protective equipment (PPE) when needed, but is on standby when not required. The design of the face shield is durable, flexible and relatively cheap, which also addresses the issue of single use plastics in many hospitals.
The result is a face shield that is less likely to break than hard-plastic 3D printed designs, covers the entire face, even up to over the top of the head, is lightweight and comfortable to use for the entire day, and can be manufactured in just three minutes through laser cutting or about 10x faster than 3D printing.
"Our collaboration has resulted in a reusable, rapidly manufacturable face shield that can help protect our frontline healthcare workers from aerosols – or airborne pathogens, as demonstrated during COVID-19, " said Mr Gordon, who is a member of the Faculty of Medicine and Health and is a Biomedical Engineering graduate in the Faculty of Engineering.
"Working across faculties, with the local health community and our industry partners, we have demonstrated that our agile university-based research unit can create a rapid manufacturing solution for the provision of local hospitals during medical emergency."
The University of Sydney's Pro-Vice-Chancellor for Research, Professor Laurent Rivory, said a number of the students including Luke Gordon came from the "CoVida" ventilator project, which announced by Premier Gladys Berejiklian recently. The group arrived at the idea of APPEAR to develop a healthcare solution that was relatively simple and cost-effective.
"We view this as a very educational experience for these students even if the context of having the University as device manufacturer is somewhat unusual in the sector," Professor Rivory said.
"The coronavirus crisis is a good stimulus for us to innovate and push the boundaries across the board, including as we try to contribute in areas other than the leading COVID-19 research we are also conducting."
Meanwhile, Faculty of Medicine and Health PhD candidate, Claire Bridges said: "PPE is the main defence our healthcare workers have to protect themselves from COVID-19 and other pathogens."
"We aimed to provide our local hospitals with quality face shields, rapidly designed directly with clinicians and prioritising their needs."
Image via Freepik