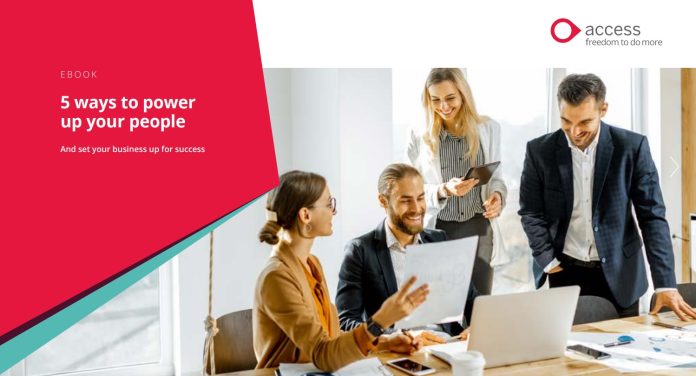 Sponsored Content by 
The global pandemic has forced change in almost every area of business, including how, when and where we work. Here's how to make the most of this brave new world.
Keep Your Team Connected
New data released by the Australian Bureau of Statistics shows that more than 40 per cent of employees regularly work from home.1
If your business is offering remote or hybrid ways of working, keeping teams connected will be one of your key priorities. Empower your people by ensuring they stay connected, have their voices heard, and work efficiently no matter where they are. An intuitive self-serve portal can give users access and control over information with powerful mobile tools that enable them to easily perform tasks like managing personal records, logging and checking leave requests, and reviewing and sharing payslips.
Automate core tasks
Juggling disparate systems, keeping track of ever-expanding spreadsheets, and managing accounting expenses are tasks that become more complex as your business grows. Combining task automation and mobile functionality helps your whole organisation to work efficiently across devices from any location. By automating core tasks, you'll be able to reduce errors, save time, and empower your teams to maintain maximum productivity.
Make use of industry insights
A Deloitte study found that 71 per cent of companies consider people analytics high priority.2
Accurate and timely insights on all aspects of business, from recruitment and performance measurement to employee retention can inform your decisions and help to ensure the decisions you make are on point. Subscribing to customisable, end-to-end reporting lets you to analyse key employee data in real time. With better insights into your HR analytics, you can make informed decisions that help promote employee development, reduce churn, boost workplace engagement and enhance recruitment strategies.
Simplify your payroll
Payroll is a business-critical operation for every organisation and is quite likely your company's largest expense. Finding ways to simplify this process saves you money and reduces risk.
Having a single, cloud-based place to set up, input, process, report, check, balance and audit your payroll can help you to easily manage and analyse all pay groups, see live updates on payroll readiness and proactively resolve errors identified by system prompts.
Centralise Your HR Data
People management generates a lot of data – think employee holidays and absences, training and recruitment. Using separate systems to house this information inevitably leads to inefficiency and impairs your ability to provide valuable insights. By eliminating disparate systems, you can reduce time spent compiling employee data, and leverage system-driven insights to support HR's role as a key contributor to strategic planning for your business.
Takeaway
Refining the way you engage, support, and enable your people is key to optimising efficiency and growing your organisation. Click here to access a detailed guide on how to power up your people and set your business up for success. Reach out to business and HR experts if you have more questions about making the most of one your most important assets – your people.
---