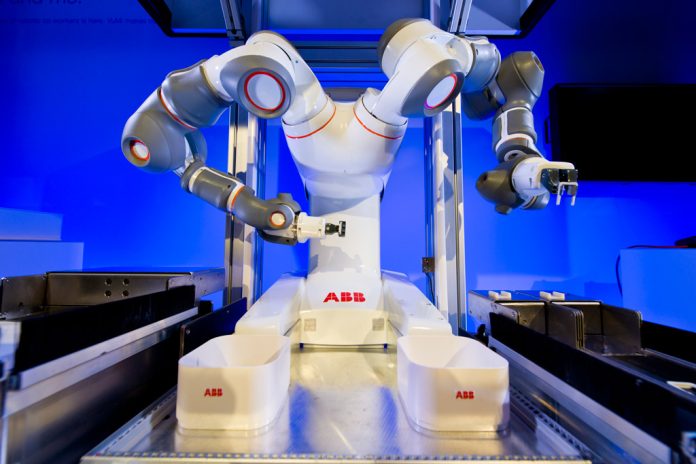 Leading global technology company ABB announced that its YuMi® robot solution – the world's first truly collaborative robot – was recognised with a prestigious Golden Finger award as one of the best industrial robots of 2016 at the China International Robot Show (CIROS) in Shanghai.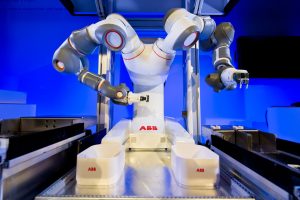 Organized by the China Machinery Industry Federation and the China Robot Industry Alliance, CIROS is one of the three largest robot technology events in the world.
This was the inaugural edition of the Golden Finger awards, which were jointly setup with CIROS and China's Machinery & Electronics Business newspaper.
The awards were established as part of the beginning of the country's 13th Five Year Plan and Made in China 2025 Strategy which aims to transform China into a global manufacturing leader.
"Robots will play a key role in improving productivity and shifting the country's manufacturing focus from being 'big' to being 'strong.'," ABB said in a press release.
"One out of every four robots sold today is sold in China, which is the world's leading robotics growth market."
ABB's YuMi robot solution was specifically designed to offer production agility and flexibility by unlocking innovative new collaborative manufacturing solutions where people and robots safely work together on shared tasks.
"There is an exceptional passion for innovation here in China. ABB is working closely with its customers to help transform their manufacturing and find new ways of unlocking the flexible, efficient 'factory of the future,' today. Collaborative automation will certainly play a large part in this journey," said Sami Atiya, President of ABB's Discrete Automation and Motion division.
"It's a great honour for ABB to receive this recognition here in China and among distinguished peers at of the world's most important robot technology events."
Earlier this year, ABB's YuMi robot solution was recognised for outstanding achievements in commercialising innovative robot technology with the prestigious Invention and Entrepreneurship Award (IERA) during the Automatica trade fair in Munich, Germany.