An investigation into allegations of dumping of wind towers from China and Korea has been launched on Tuesday by the newly-formed Anti-dumping Commission.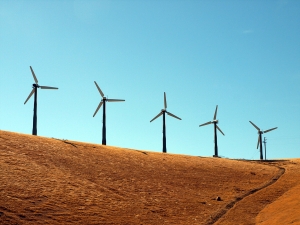 The probe is in response to an application made by a group of local steel fabricators known as the Australian Wind Tower Manufacturing Alliance, which claims that Chinese and Korean wind tower manufacturers are exporting their goods to Australia at unfair prices, causing 'material' economic injury to the industry.
RPG Australia, an Adelaide-based wind tower manufacturer, has already been forced to close down its operations last year due to pressure from imports.
Steve Garner, spokesperson for the Alliance and General Manager of Australia's largest wind tower manufacturer, Keppel Prince says they regret they had to take this course of action but explains that they had no choice but to launch an investigation into these incidents.
"We wish to make it clear to all stakeholders in the wind industry that we have had no choice as these incidents of towers being dumped into the Australian market are currently destroying the local wind tower manufacturing industry," he said.
"If this situation is allowed to continue it will destroy approximately 700 manufacturing jobs in the Australian clean energy sector and many more indirect jobs."
The Australian reports that Keppel Prince will know by January 30 if the customs minister decides to impose heavy tariffs on the imported towers.
Australia's peak body representing the steel supply chain, the Australian Steel Institute (ASI), has welcomed this development in a media release. The ASI has been pushing for both the Federal Government and Opposition to increase the number of Trade Remedies Advisors to at least five to better assist SME's in their anti-dumping claims. At present there is only one person in place to handle all industries in Australia.
According to ASI, the renewable energy sector and the wind power industry is forecasted to grow significantly during the remainder of this decade due to bi-partisan support, notwithstanding the impending results of the Federal Election.
ASI National Manager, Industry Development Ian Cairns said it will be a disappointment if the country does not capitalize on the opportunities to optimize jobs growth across the manufacturing supply chain.
"If local manufacturing does not benefit and grow from ongoing taxpayer support for the renewable energy sector it will become less and less relevant to Australian communities," Mr. Cairns said.
"The ASI will be taking it up with the incumbent Government to extend the recent Jobs Bill legislation and the use of Australian Industry Participation Plans for all renewable energy projects."