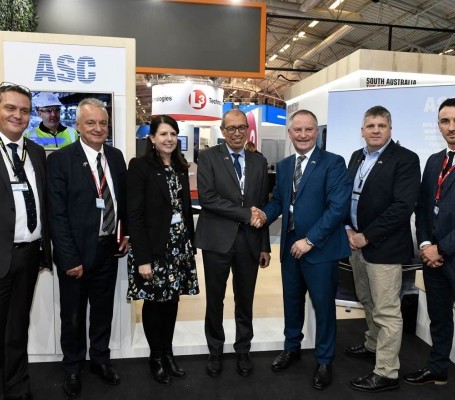 ASC and French submarine motor manufacturer Jeumont Electric have entered into a long-term collaboration agreement to support the Collins Class and Future Submarine programs.
Under the agreement, the two companies will exploit synergies in the delivery of services supporting the ongoing sustainment and upgrade of the Collins Class.
They will also work together to support the design, build and test of the main motors for the Future Submarine program.
ASC Chief Executive Officer Stuart Whiley said the collaboration with Jeumont will help to meet the future demands of both programs.
"We look forward to jointly working with Jeumont, in Australia and in France, to expand our capabilities and support Australia's historic submarine industry expansion in coming years," Mr Whiley stated.
"Our agreement with Jeumont comes after the recent signature of collaboration agreements with Naval Group suppliers Endel Engie and Group FIVA."
"ASC has the finest submarine platform workforce ever assembled in this country. Our expanded offering will provide our workforce with a rich range of opportunities and professional rewards in coming years, along with our core responsibility of platform sustainment of Australia's potent Collins Class fleet," he concluded.
Image credit: https://www.asc.com.au