The Australian Government has developed a comprehensive plan to create a more responsive skills and training system that cuts red tape and trains apprentices that are job-ready, thus investing in the national productivity gains and the skilled workers of the future.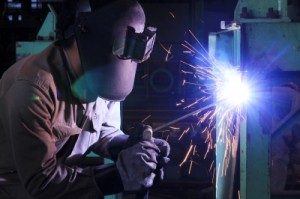 According to the media release by Minister for Industry Ian Macfarlane, the $1.9 billion Trade Support Loans programme is intended to equip young apprentices with the skills for real world jobs.
Offering repayable loans of up to $20,000, the programme targets occupations on the National Skills Needs List such as plumbers, diesel mechanics, electricians and fitters.
"Australia's productivity and competitiveness depend on a highly trained workforce. Trade Support Loans will help more apprentices complete their training and get the skills they need to fill the jobs that businesses want," Mr Macfarlane said.
"Many young apprentices do it tough in the early years and these loans, paid monthly, will ease the financial burden and help increase training completion rates."
The Minister also revealed that the Trade Support Loans are interest free and are indexed annually with CPI.
"This is the policy we took to the election, and this is the policy we are implementing. Our Trade Support Loans are a responsible investment in the nation's future tradespeople. The Australian Government has an Economic Action Strategy that will build a stronger economy, create new jobs and bring Labour's debt and deficit disaster under control," Mr Macfarlane said.
"We are building a diverse five-pillar economy that focuses on our strengths in manufacturing and innovation, agricultural exports, advanced services, world-class education and research and mining. The Government will continue to work with industry to ensure that the skills and training sector is responsive to their needs and is an effective catalyst for the industries and jobs of the future."