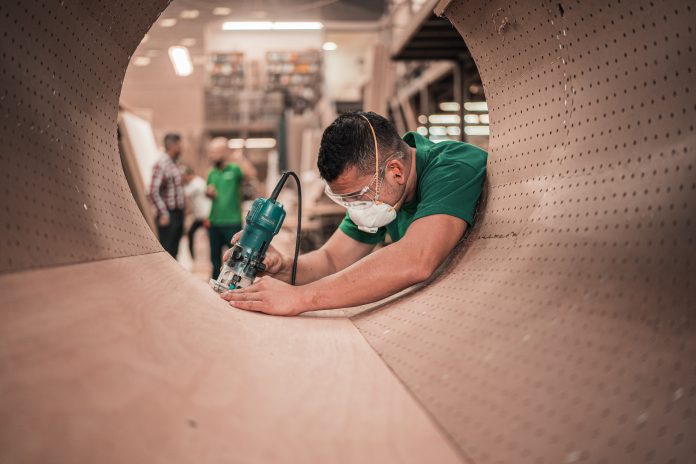 Australia's manufacturing sector continues to recover from the economic effects of the pandemic, as indicated by a new record high Australian PMI®.
The Australian Industry Group Australian Performance of Manufacturing Index (Australian PMI®) made a 3.5 leap to 58.8 points this February 2021, industry think tank Ai Group noted in its latest Australian PMI® report.
Ths result was the highest one recorded since March 2018, indicating that the manufacturing sector has made significant strides in recovery relative to the lows of Q2 and Q3 in 2020.
"Australia's manufacturers lifted production and employment in February as sales recovered a large share of the ground lost in 2020," explained Ai Group Chief Executive Innes Willox.
Five out of six manufacturing reported positive trading conditions, including manufacturers in food & beverages, machinery & equipment, chemicals, pharmaceuticals, cleaning, rubber, petroleum & related products and TCF, paper & printing products.
Only the metal products sector slipped into mildly negative territory in February.
Meanwhile, the building materials sector made its first expansion in over two years thanks to government stimulus increasing demand; and 'instant asset write off' tax deductions of up to $150,000 to help businesses increase orders for Australian-made machinery & equipment.
Input price index jumped to its highest result since October 2019, highlighting faster input price increases for manufacturers. The Australian PMI® average wages index has also returned to more normal levels after a sharp drop in 2002.
Ai Group reported that the production, sales, employment and new orders have all improved, with the new orders index expected to strengthen in the coming months.
"Manufacturers are generally positive about the outlook for the next few months with new orders coming in at a greater pace as restrictions on activity and cross-border travel are hopefully wound back," said Mr Willox.
Despite the positive results, Australian manufacturers are still concerned about irregular demand fluctuations attributed to COVID-19.
This concern is particularly evident in the metal products sector where businesses have noted slower orders from mining industry customers in February.
"Supply chain difficulties including delivery delays, freight pricing and the price of various raw materials continue to impact many Australian manufacturers," Ai Group said.