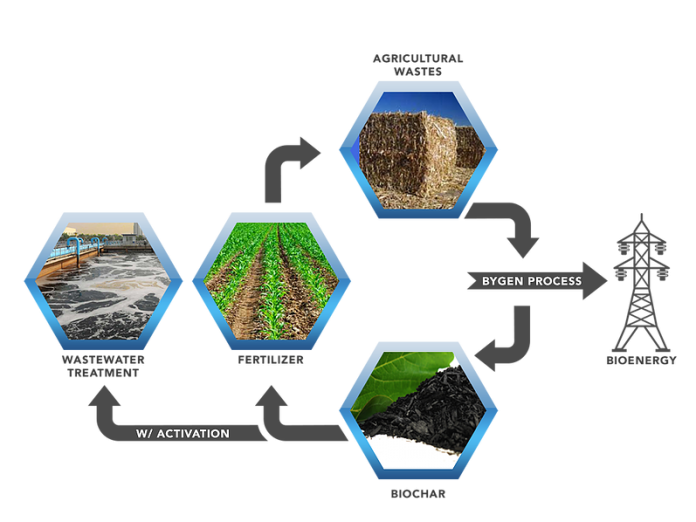 Adelaide based start up ByGen has developed a new technology for converting agricultural waste into high value activated carbon used to purify soils, liquids and water.
At present, activated carbon is mostly made from expensive hardwood or coal, rather than cheap and abundant sources of agricultural waste.
ByGen's breakthrough technology enables on-site conversion of agricultural waste into high-value activated carbon, using a compact and mobile unit which operates at a low cost and can be easily transported to multiple sites.
Innovation and Science Minister Kyam Maher said the technology could be used to tackle a multi-billion dollar global problem.
"Without this technology we can expect the cost for high value carbon to escalate, as demand for housing grows, increasing the need to use land previously occupied by industry," the Minister remarked.
"This technology provides South Australia with the opportunity to tap into around $1 billion of revenue annually. It's great to see a local SA company tackling such a significant global problem."
ByGen's technology optimises activation by balancing gas composition, temperature and timing to produce energy, biochar and activated carbon.
It requires no high temperature steam or other highly pure activation gases, which means there is no need for major infrastructure.
ByGen CEO Lewis Dunnigan said the company's new product could put an end to the global practice of discarding millions of tonnes of agricultural waste annually because of the high processing cost.
"In the South East of the State alone there is estimated to be around 5.5 million tonnes per annum of accessible waste biomass generated from crop waste, saw dust, animal waste and nut shell," Mr Dunnigan noted.
"If this was able to be converted to activated carbon it would represent revenue of around $1billion per year"
"If activated carbon was able to be more economically manufactured and more affordable it could be used to remediate more sites around the world at a significantly more affordable cost."
The project was supported with a $217,000 State Government grant provided through the South Australian Early Commercialisation Fund (SAECF).
Image credit: http://www.bygen.com.au/