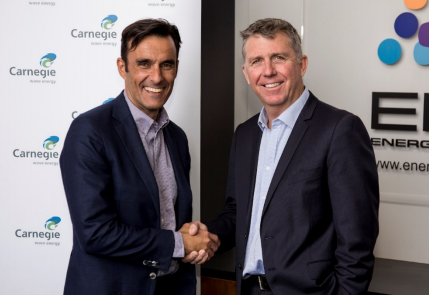 Carnegie Wave Energy (CWE) is set to acquire microgrids developer Energy Made Clean (EMC) for A$13 million in cash and stock.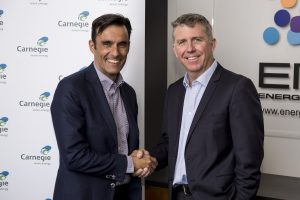 The transaction – which will make Carnegie the only ASX-listed company with a dedicated renewable energy microgrid project delivery capacity – will see the company acquire the remaining 65% stake in EMC, adding to the 35% stake it already owns.
EMC specialises in the design, construction and operation of microgrids, commercial scale solar projects and energy storage systems.
Carnegie Managing Director, Dr Michael Ottaviano, said the acquisition will place Carnegie at the forefront of designing developing, financing, constructing, operating and maintaining microgrids, utilising a world-first combination of wave, solar, wind, energy storage desalination and diesel in both on and off-grid applications in Australia and internationally.
"We've been extremely impressed with EMC's capability to deliver unique, pioneering microgrid systems to blue-chip clients such as Western Power, Synergy, Horizon Power, Water Corporation and the Australian Department of Defence," Mr Ottaviano added.
"The potential for the global microgrid market is estimated at US$4o billion by 2020. This acquisition unlocks Carnegie's ability to deliver a unique, in-house capability to capitalise on a rapidly growing segment of the renewable energy market globally."
EMC's managing Director John Davidson said the transaction provides a platform for sustained growth on a larger scale.
"Over the past few years, EMC has grown from an innovative start up to delivering major contracts to local utilities, developing a unique capability that can be applied across Australia and globally," Mr Davidson remarks.
"With Carnegie we will be able to grow larger, more quickly and capture this enormous market opportunity."
The acquisition is subject to formal agreements and the approval of Carnegie shareholders which will be voted on at an Extraordinary General Meeting prior to the 19th December 2016.
Upon completion of the transaction, Mr Davidson will join the CWE board as an Executive Director.