Welcome to the Feature Series for Australian Manufacturing, where each month we'll shine the focus on one particular Australian manufacturer and breakdown what really gives them the competitive advantage, in an otherwise difficult sector.
Chobani Yogurt
This month we've taken a look at Chobani. A yogurt company which started back in 2005 and, in five short years, has become the number one selling yogurt brand in America. It aims to replicate this feat in Australia, having only launched two years ago, the yogurt brand went from number 6 in the market, to number 2.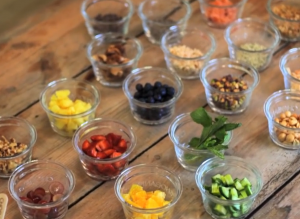 We spoke with Managing Director of Chobani Yogurt in Australia, Peter Meek, discussing how its Australian Manufacturing operations have contributed to the success of Chobani both in Australia and across the Asia pacific.
This week we take a brief look at Technology and Automation, and how the company combines the two, in order to produce a consistently perfect tub of yogurt.
In 2011-12, the company invested $30 million dollars to convert an old carpet warehouse, into a highly functioning yogurt plant, with high-end filling machines, robot pallet carriers and case packers.
Mr Meek believes automation was the key component for the company to move from a handful of flavours to now 15, "a lot of money went towards a separator, which places the yogurt in various areas," he said. The separator area is a highly automated production line, which is capable of systematically placing each flavour or yogurt within it corresponding area.
With plans to become the number 1 brand in Australia, as well as grow across 10 markets in Asia, Chobani relies on highly engineered technology to reduce unnecessary waste, as Mr Meek states "milk is expensive" so production needs to always run efficiently, ensuring the absolute minimal amount of waste is generated on site.
Although highly automated, the facility still relies heavily on skilled people, with the company growing its workforce from 90 to 160 people, in just 2 years.
For more information about Chobani and its Founder, Hamdi Ulukaya check out the video.