DSM Pharmaceutical Products has signed an agreement with Tunitas Therapeutics of San Francisco, USA to develop lead Fc-fusion protein for the treatment of asthma and other allergic diseases.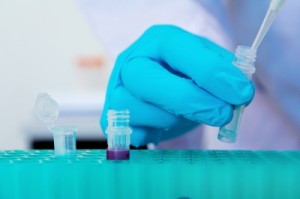 According to the media release, this project represents an agreement for DSM Biologics' Groningen, The Netherlands, facility for development where the intended manufacturing site is DSM Biologics' Brisbane, Australia, facility. The financial terms of the agreement were not disclosed.
"We are delighted to be working with DSM Biologics for the production of Tunitas' first clinical candidate." said Nolan Sigal, President and CEO of Tunitas Therapeutics.
"DSM has an outstanding and well-earned reputation for the production of biologics of the highest quality. Furthermore, the opening of the DSM's state-of-the-art facility in Brisbane, Australia fits nicely with our strategy to begin development activities in Australia."
Tunitas has established its subsidiary Tunitas Therapeutics Australia Pty Ltd in Melbourne, Australia, and is dedicated to the discovery and development of a broad platform of therapeutic proteins for allergies.
DSM Biologics President Manja Bouman said they are honoured to support the development of the drug from their facilities in Brisbane and Groningen.
"We are impressed with the potential of this product and the health benefit to treat the millions of patients whose asthma is poorly-controlled on their current therapeutic regimens."
DSM Biologics is a business unit of DSM Pharmaceutical Products that focuses on optimising mammalian-based biopharmaceutical manufacturing through its unique set of technologies and expertise.
The Brisbane plant operates alongside DSM's existing R&D and manufacturing site in Groningen, the Netherlands. The 8,000sqm facility was established with the financial support of the Queensland State Government and the Commonwealth of Australia, in collaboration with trade body BioPharmaceuticals Australia (BPA). BPA has partnered with DSM to custom-make medicines for the pre-trial and trial stages.