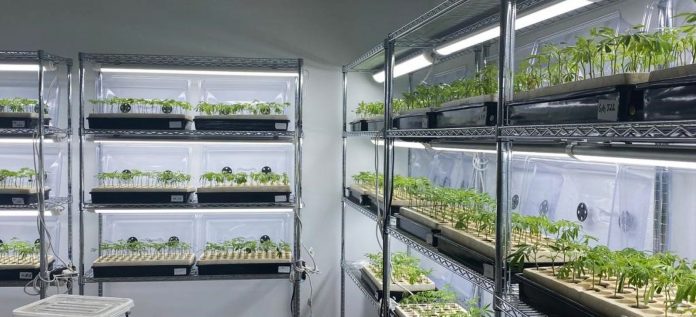 Australian medicinal cannabis and industrial hemp company ECS Botanics has signed a four-year agreement to supply GMP manufactured medicinal cannabis products to MW Pharma Limited, one of New Zealand's largest cannabis distribution companies.
The agreement is valued at f $1.75 million in revenue and symbolizes ECS Botanics' entry into the New Zealand market.
ECS Botanics owns farms and medicinal cannabis facilities in Tasmania and Victoria for the cultivation, processing, and manufacturing of medicinal cannabis.
According to Alex Keach, Managing Director of ECS Botanics, the company's products will be well received as there is strong underlying demand for medicinal cannabis across New Zealand.
"We are very excited to partner with MW Pharma Limited, an innovative group with significant reach across New Zealand," said Mr Keach in the company's ASX Announcement. 
"Discussions regarding additional opportunities are ongoing and we look forward to building on this valuable relationship." 
New Zealand is a key growth market for the company, according to ECS Botanics Executive Director, Nan-Maree Schoerie.
"This agreement highlights the value our B2B strategy creates for our customers, as well as the high quality and growing demand for our medicinal cannabis product.  As the coming season approaches, we look forward to scaling our supply to meet our customer needs across Australia and international markets," she added.