GE Appliances has announced a $100 million investment in a new topload washer design, describing the product launch as the largest in 20 years.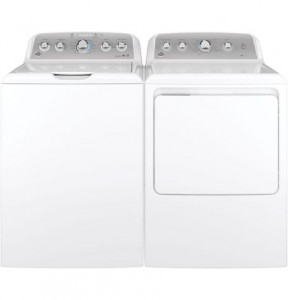 The company said that the new washer caters to three popular customer demands:  size, efficiency and flexibility. The new design features the largest agitator capacity on the market at 4.2 cu. ft., along with modified cycles and one-touch settings.
"While frontload washers have surged in popularity the last decade, the traditional topload washer is 75 percent of washer sales and remains the most popular style of washer in the US today," said Peter Pepe, General Manager for clothes care at GE Appliances.
"Our investment in a new topload washer platform meets new energy standards and strengthens our core laundry line with industry-leading products for our customers."
The new design enables users to fill the washer with the precise level of water needed and secured "Energy Star" certification from the government.
"Like race car drivers want precision control of their cars, our research shows that consumers who prefer topload washers want that same command over their washers. The features of our new GE washers, such as Extra Rinse and Deep Fill, fit the bill in terms of flexibility and customisation," said Julie Muennich, director of marketing for laundry products.
According to the company's press release, the new model options that will be available this fall include:
GTW460ASJ at 4.2 Cu. Ft. $599*; GTD42EA/GASJ at 7.2 Cu. Ft. $599* (Electric) and $699* (Gas)
GTW485ASJ at 4.2 Cu. Ft. $649*; GTD45EA/GASJ at 7.2 Cu. Ft. $649* (Electric) and $749* (Gas) – ENERGY STAR® rated
GTW680BSJ at 4.6 Cu. Ft. $699* (non-agitator); GTD65EB/GBSJ at 7.4 Cu. Ft., $699* (Electric) and $799* (Gas) – ENERGY STAR® rated
For more detailed info, please go to www.geappliances.com