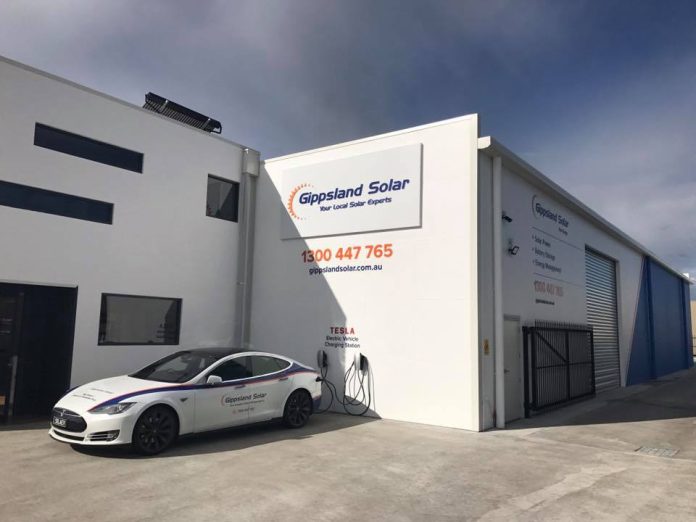 Gippsland Solar and seven other local Gippsland companies have received grants from the Victorian Government's $10 million Latrobe Valley Economic Facilitation Fund (LVEFF) to grow their businesses.
Gippsland Solar is the largest supplier and installer of solar power systems in Eastern Victoria, with major customers including local governments, hospitals, aged-care facilities, builders and local businesses.
The company will use the funding to invest in new technology and expand its operations in order to meet the growing demand for its solar power systems.
Announcing the grant award, Minister for Industry and Employment Wade Noonan said the company will also create 14 new full-time jobs and provide employment and training opportunities for ex-Hazelwood and supply chain workers.
"We believe in a future of growth for Gippsland and the Latrobe Valley, and that's why we're making investments now to support businesses and create jobs," the Minister said.
"Our grants programs are helping local businesses and workers while also offering opportunities for former Hazelwood workers to transfer their skills."
Established as the first initiative under the $40 million Latrobe Valley Economic Development Program, the LVEFF's primary objective is to identify and support business growth and new job creation in the Latrobe Valley.
The Fund has already secured more than $18 million in investment across 13 businesses and helped create close to 250 jobs across the region.