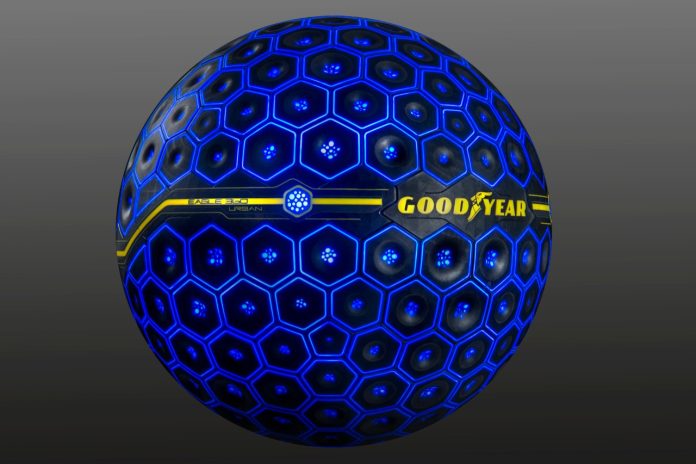 Tyre company Goodyear showcased several new and emerging technologies in its latest concept tyres imagined for the future of the automotive industry at the 87th Geneva International Motor Show taking place 7 to 19 March 2017.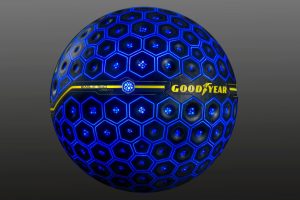 Goodyear's senior vice president and chief technical officer Joe Zekoski said the new concepts – the spherical-shaped Eagle 360 Urban and the IntelliGrip Urban smart tyre – apply emerging technologies like artificial intelligence and vehicle-to-everything (V2X) connectivity, in keeping with the evolving mobility ecosystem defined by the transition to driverless vehicles and shared mobility in urban centres.
"The future of the automotive industry is being shaped by rapid advances in technology and changing consumer attitudes and behaviours," Mr Zekoski said.
"The concepts and technology we are showcasing in Geneva are part of the revolution that we see unfolding at the intersection of autonomy, mobility and connectivity where tyres and services will play a critical role in meeting our customers' performance and information needs."
Goodyear  said the Eagle 360 Urban is basically an evolution of Goodyear's 2016 spherical-shaped design concept for autonomous vehicles, further integrating the tire into the vehicle's nervous system by giving the concept an artificial intelligence 'brain' that allows it to sense, decide, transform and interact.
This concept tyre features V2X communications connectivity to gather and share real-time information about driving conditions, other vehicles, infrastructure, and traffic systems, as well as artificial intelligence to process the data through deep learning algorithms and improve braking, handling and efficiency.
Eagle 360 Urban also features bionic skin made of a super-elastic polymer with high-sensory capacity and the flexibility to adapt its tread pattern to driving conditions with the help of actuators beneath the surface.
The IntelliGrip Urban, on the other hand, is a smart tyre concept designed for autonomous, on-demand transportation, with a focus on maximising uptime and reducing operating costs for ride-sharing service providers.
It features sensor-in-tyre technology to gather and share information about road and weather conditions, allowing the vehicle control system to adequately adjust and optimise speed, braking, handling and stability.
These tyres also allow proactive maintenance through telematics and tyre health monitoring, enabling fleet operators to precisely identify and resolve tyre-related issues safely before they happen.
Featuring a fuel efficient tall and narrow design, as well as fewer tread grooves, the IntelliGrip Urban tyre reduces rolling resistance and noise levels, while also extending range for electric vehicles.
"Although these tyres are future concepts, they represent an essential aspect of Goodyear's innovation strategy and customer focus in the new mobility ecosystem," Mr Zekoski concluded.