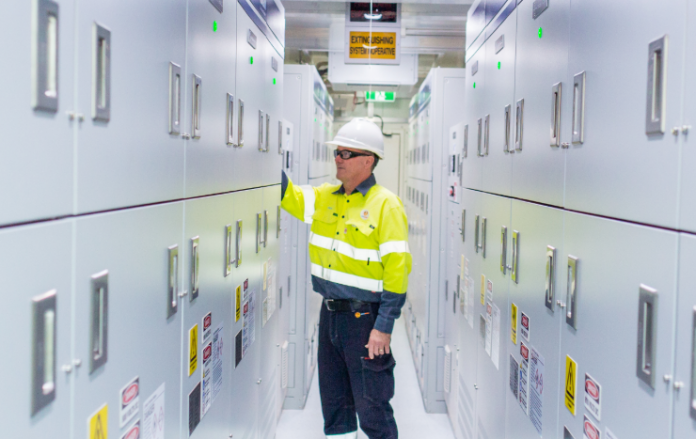 The Federal Government is backing a new energy project in the Pilbara that will create up to 200 jobs, generate more than $220 million in public benefits, increase productivity and deliver reliable power.
Located in the East Pilbara region of Western Australia, Alinta Energy's Chichester Solar Gas Hybrid project has received support through the Northern Australia Infrastructure Facility (NAIF) and the Australian Renewable Energy Agency (ARENA) for the construction of a 60 MW solar photovoltaic (PV) farm and new electricity substation.
The project also entails the construction of approximately 60 kilometres of transmission lines that will connect it to the company's existing 145 MW gas-fired Newman Power Station and its 35 MW / 12 MWh battery storage system.
Minister for Resources and Northern Australia Matt Canavan said the solar gas hybrid project would reduce the reliance of Australia's mining sector on imported diesel.
"The loan is an investment in the jobs and industries of the region, boosting productivity in the East Pilbara and creating more prosperity throughout the north," the Minister continued.
"The NAIF is really delivering for Western Australia, with 50 per cent of the projects currently in the due diligence phase of assessment being from the West."
Minister for Energy and Emissions Reduction Angus Taylor said the project is expected to increase the security of energy supply in the region, highlighting the benefits of integrating renewable energy into mining processes.
"The combination of solar and gas means the mining operation will have clean, secure and reliable energy supply from morning to night," Mr Taylor said.
"Importantly, as mining operations move away from a reliance on diesel, and the costs for firmed renewable technologies decrease, electricity costs will fall and mines will become more competitive."
Alinta, which also outlined plans for Indigenous participation, procurement and employment in the project, said the deal is subject to ratification by the Western Australian Government.
Image credit: https://www.alintaenergy.com.au