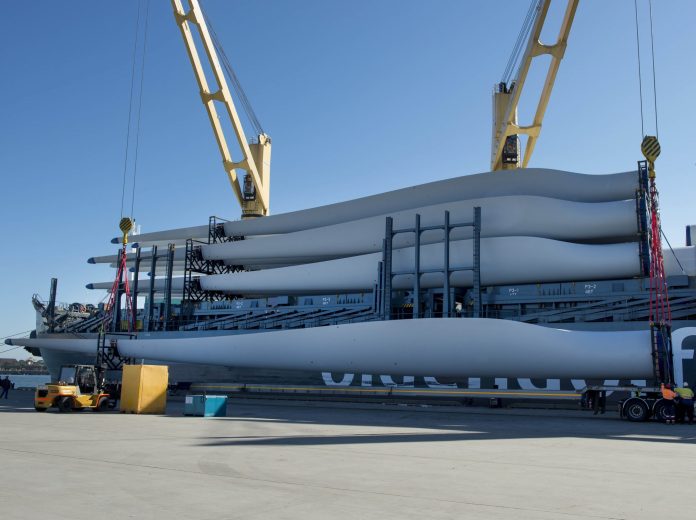 Australian wind tower maker Keppel Prince Engineering (KPE) has landed a $14 million tower supply contract with Goldwind for the White Rock Wind Farm, located in the New England Tablelands region of NSW.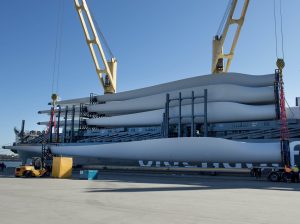 Currently under construction, the White Rock Wind Farm will be the largest wind farm in NSW with 70 wind turbines totalling 175MW in capacity.
The contract award was announced last week in Portland Victoria by Member for Wannon, Dan Tehan and representatives from both Goldwind Australia and KPE.
"I would like to congratulate KPE on this major contract. Supply of turbine components to White Rock Wind Farm demonstrates the capability of a local company to support renewable energy projects across Australia," Mr Tehan said.
"Local projects delivered on a national scale like this continue to drive jobs in the Portland area."
Under the terms of the agreement, KPE will build 80 tower sections for the wind farm, which represents a total of 28% of the tower sections being used in the project.
"We are extremely pleased to announce the local production of 80 tower sections by the KPE team in Portland. This contract follows substantial work by Goldwind and KPE to develop a competitive local tower solution. The support of Minister Tehan to achieve this result is appreciated," said Mr John Titchen, Managing Director of Goldwind Australia.
"Under the White Rock Wind Farm Local Business Engagement Plan we are committed to local sourcing where feasible. In addition to this tower order, we recently announced the supply of White Rock Wind Farm power transformers by Wilson Transformer Company. Local contractors and suppliers are also engaged in White Rock Wind Farm site works."
KPE's General Manager Steve Garner, said he was pleased to be working with Goldwind again, commending their ongoing commitment to the intent of the Renewable Energy Target (RET) in creating and maintaining local jobs for the industry.
"Goldwind continues to support local jobs and KPE are extremely pleased to be working for the White Rock Wind Farm. We look forward to working on further projects into the future," Mr Garner added.
The remaining tower sections for White Rock Wind Farm will be supplied by KPE's international partner for the project, Shanghai Taisheng Wind Power Equipment (TSP).
"TSP is proud to contribute to the development of wind energy in Australia by supplying high quality towers. Through the cooperation with KPE for the White Rock Wind Farm project, we see a good and successful business case with our Australian counterpart; it is a win-win model," said Mr Zhicheng Liu, Chairman of TSP.
Once operational, the White Rock Wind Farm will produce enough renewable electricity to power 75,000 homes.